Week one of U Sport's mens soccer has come and gone. With that, the first U Sports nationwide ranking has come out. From coast to coast teams hit the pitch with some showing better than others, vaulting themselves up in the national ranking.
The still undefeated Ryerson University Rams got a big boost in the Canada-wide U Sports Men's Soccer Rankings.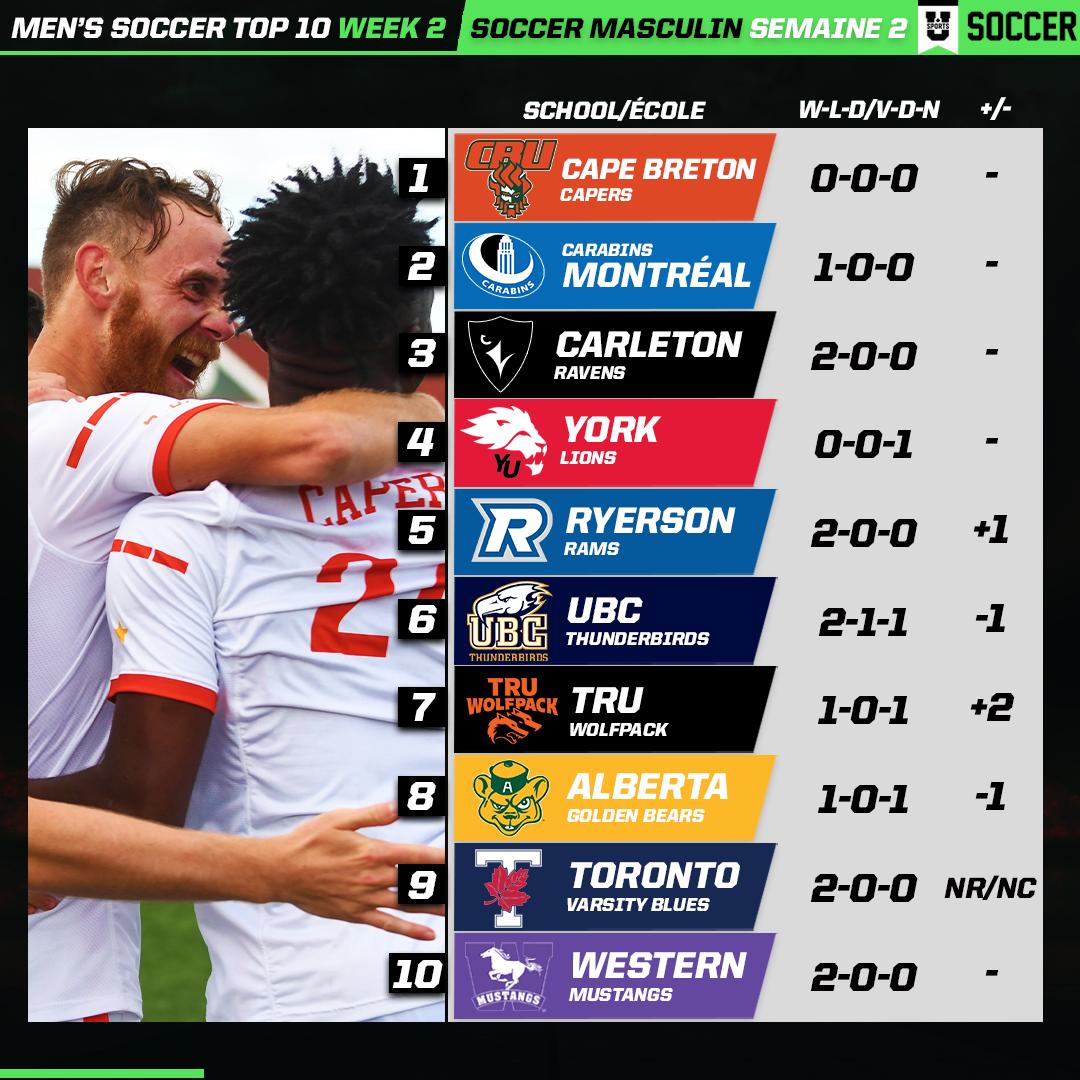 Ryerson won both of the games they played, they defeated Queens University 4-1. They then played Royal Military College Paladins and conquered them 5-1. With those results, the Rams traded spots with the University of British Columbia, who are now ranked sixth, and jumped up to number five.
49 Sport has looked closer into these two results, with a weekend recap which you can look at here.
The biggest movers in the rankings were University of Toronto Varsity Blues and the Thompson Rivers University Wolfpack . The previously unranked Varsity Blues made a big climb and found themselves nestled into the ninth spot after starting the season with a winning record of two wins.
The Wolfpack, who compete in Canada West, also ascended and is now ranked seventh after being previously ranked ninth. After TRU opened up their season at home with a disappointing 1-1 draw to UBC, they bounced back as they hammered the U Vic Vikes 5-0 with big help from the newly crowned Canada West First Star and U Sports Men's Soccer Athlete of the Week, James Fraser, who scored four goals over the two games.
The biggest drops in the rankings were from Université Du Québec à Montréal. UQAM sat nicely in eighth, but after only winning once against Université de Sherbrooke and being defeated by the Université du Québec à Trois-Rivières by a score of 2-1. They now find themselves unranked.
The aforementioned UBC Thunderbirds slotted into the sixth-ranked position while the other school that fell in the rankings was the University of Alberta, who tumbled down to eighth after sitting in seventh.
With the full slate of games that are to come in week two, 49 Sportnet will be keeping a close eye on the games and subsequent rankings with this fall playoff race looking to be exciting as ever.
From coast to coast, keep your eyes on 49 Sportnet for all of your U Sports soccer coverage all season long.