The second week of the U Sports soccer in the books, we can now take a look at the new mens rankings and talk about the biggest changes.
Looking at the advances, from top to bottom, we see that the University of Toronto made a mediocre jump from ninth and nestled nicely into Thompson River University's old spot of seventh.
This all after a defensively sound win at home against Queen's University. McMaster University, University of New Brunswick and Université du Québec à Montréal (UQAM) were all unranked as of last week, but made the vault into the top ten for this week.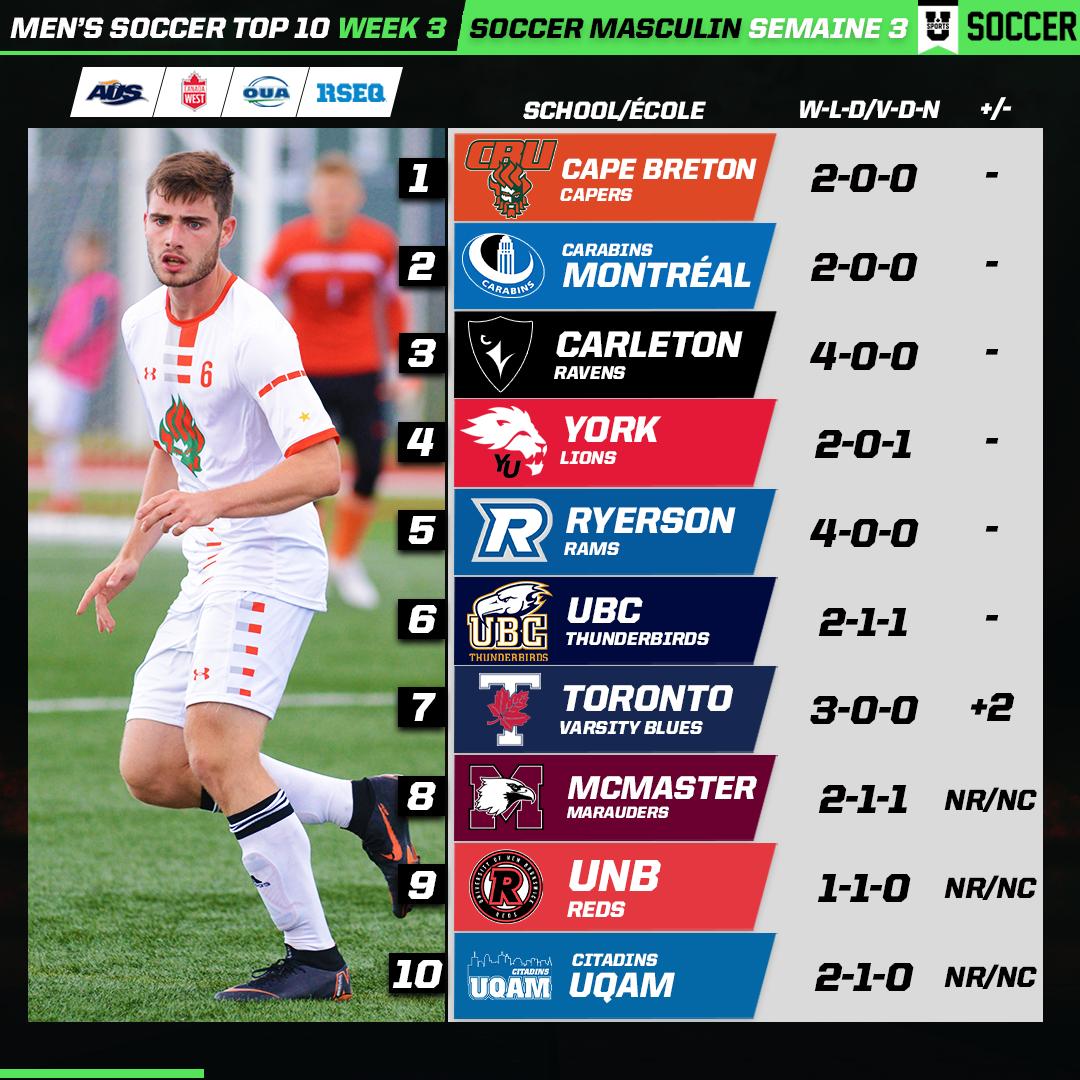 McMaster entered the rankings after beating Western University 4-1. The UNB Reds defeated their opponent, St. Francis Xavier University, also by the same score while UQAM beat McGill University 2-1.
When taking a glimpse at the losers side of the table. The University of Alberta, Western University and Thompson Rivers University all fell out of the top ten ranking in a very disappointing week.
Thompson Rivers had back to back games over the weekend but no victories which is why they are now not ranked. The Wolfpack's first game was against Trinity Western Spartans which ended in a 1-0 win for the Spartans. TRU was able to take a point the next day, in a 1-1 draw against the University of the Fraser Valley Cascades.
Alberta had a very lackluster weekend losing both their games, 2-0 to the Mount Royal University Cougars and 3-1 to the University of Calgary Dinos.
The Western University Mustangs also had a frustrating set of games. First, the Mustangs home opener didn't go as planned when they lost 3-2 against Wilfrid Laurier University and to rub more salt in the wound, two days later they dropped their game against McMaster 4-1.
With this week now over, looking at the results and the updated U Sports Top 10 Rankings, it is safe to say that if you don't maintain your form you can fall out of the Top 10 and be replaced in a heartbeat.