It was a milestone weekend for U Sports athletes and the organization's reputation as a whole. Hayley Wickenheiser was inducted into the hockey hall of fame this year, becoming the first U Sports athlete to join the legends of the game.
Formerly CIS, the league has never had someone from their league inducted into the hall, regardless of gender. The league has often come under the scrutiny of not being an elite league, not hosting Olympic level talent. However, with Wickenheiser's induction, that reputation begins to change.
Wickenhesier joined the University of Calgary after the 2010 Olympics to pursue an undergraduate degree in kinesiology. Although her intention was to only attend for academic purposes, she was convinced to join the Dino's women's hockey program.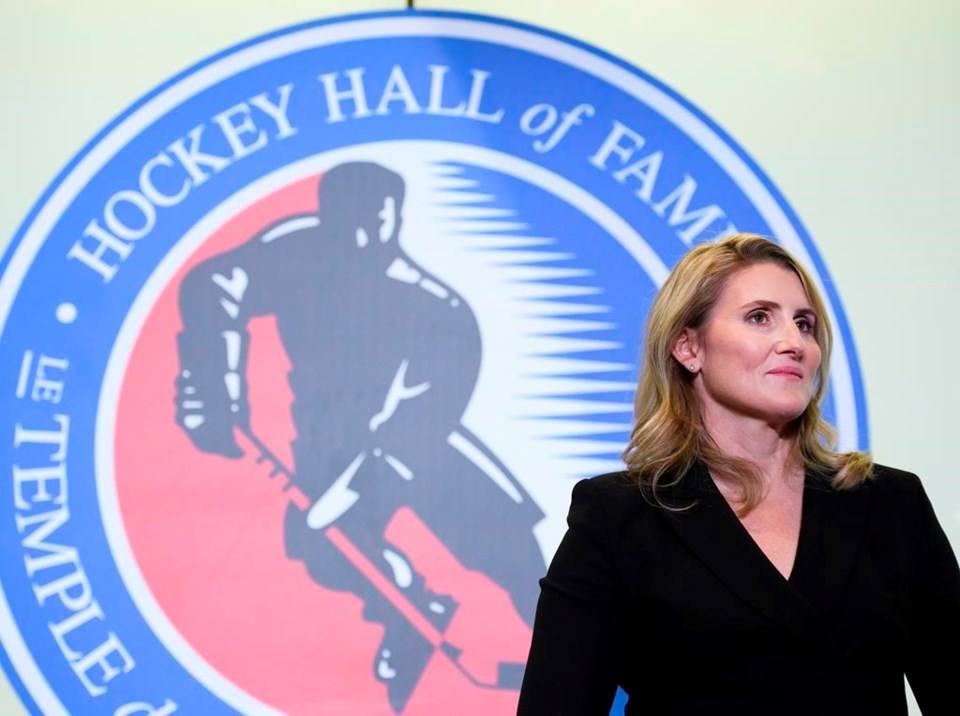 When she came into the program, the Dino's were one of the weakest teams in the Canada West division, when she left, they were national champions. She scored 16 game-winning goals and smashed almost every record that is on paper for the Dinos. With her stunning season, she was named the Canda West MVP.
As with any student-athlete, the balance between her academic and athletics pursuits was a complicated equation. At most schools, a minimum GPA of 2.5 is required to participate in athletics, but that was no problem for Wickenhesier, who had a near-perfect GPA, en route to being named an All-Canadian and All-North America academic all-player team.
Players are inducted for many different reasons, but one of the common ones is their dedication towards one franchise or accolades in a single league. That is not the case for Wickenhesier, who played in four different leagues for eight different teams.
Ahead of her induction into the hockey hall of fame, Wickenhesier was able to speak with 49 about her experience in U Sports, and what university hockey means to the women's game.
"It was so fun to play U Sports. Of course, it was a lower level than I was used to, but it was great to be a student-athlete," said Wickenheiser, who is one of the few high-level players to ply her trade on university ice.
As one of the finest and most experienced female athletes, Wickenhesier knows class and skill when she sees it. Although her thinking on U Sports is that it is a lower level than other leagues she played in, she believes the U Sports level needs more attention.
She spoke about the professionalism of U Sports in both the male and female sides of the game, saying "You look at the men, and they are all former junior or pro players. They're men and still not supported." Wickenhesier is right on both fronts and sees the potential for U Sports to reach the level of the NCAA
"It's amazing what college hockey has done in the states, the NCAA is like to pros" she has a good point, especially as legendary college hockey coach Jerry York is being inducted alongside her in the class of 2019.
There are a lot of Canadian players playing university hockey, but it's a different story whether it's in Canada or the US and if it is male of female sports.
For the men, the NCAA has become a popular pathway for players striving towards the NHL, and the university degree is more of a fallback option. The male NCAA is the only pro pathway though, as all of U Sports and the women's NCAA are more academically focused as players lack professional opportunity.
Wickenhesier's experience is rare, but there is another player currently in U Sports who is playing for her country and her school at the same time, that is Mathea Fischer on the University of British Columbia Thunderbirds.
Fischer, although not of the same fame as Wickenhesier shares a similar experience. She was unavailable to speak to 49 for this article but she has spoken about the two shared experiences in the past.
So even though U Sports hockey boasts Olympians as big as Wickenhesier, and talents such as Fischer, it does not get anywhere near the attention of even NCAA women's hockey. Given this, is there some way that U Sports could elevate its interest? Wickenheiser has one idea.
"We need a women's league backed by the NHL. If that league can draft players out of U Sports, suddenly theres a professional pathway." She's right, the general public cares more about professional athletes, and if the league is backed by the NHL, it will have that brand to piggy-back off of.
It's clear that the topic of a new women's league has become a draining one for the Canadian hockey legend, and now doctor; but her words show that it is key for women's hockey, as well as U Sports.
Ahead of the annual hall of fame legends game, Wickenhesier walked in with her old Calgary Dinos hockey bag. The Saskatoon native has many fond memories of university hockey, especially off the ice. "Some of the kids I was playing with were my son's age, and the bus rides were rowdy, all of that was fun," said Wickenheiser, reflecting on her Calgary experience.
With Wickenheiser now in the hall of fame, it brings some more attention to U Sports as well as the University of Calgary's hockey program. Her induction only solidifies the Dino's reputation as one of the best programs in the country, as they have now produced a hall of Famer as well as an NHL regular in Calgary Flame Derek Ryan.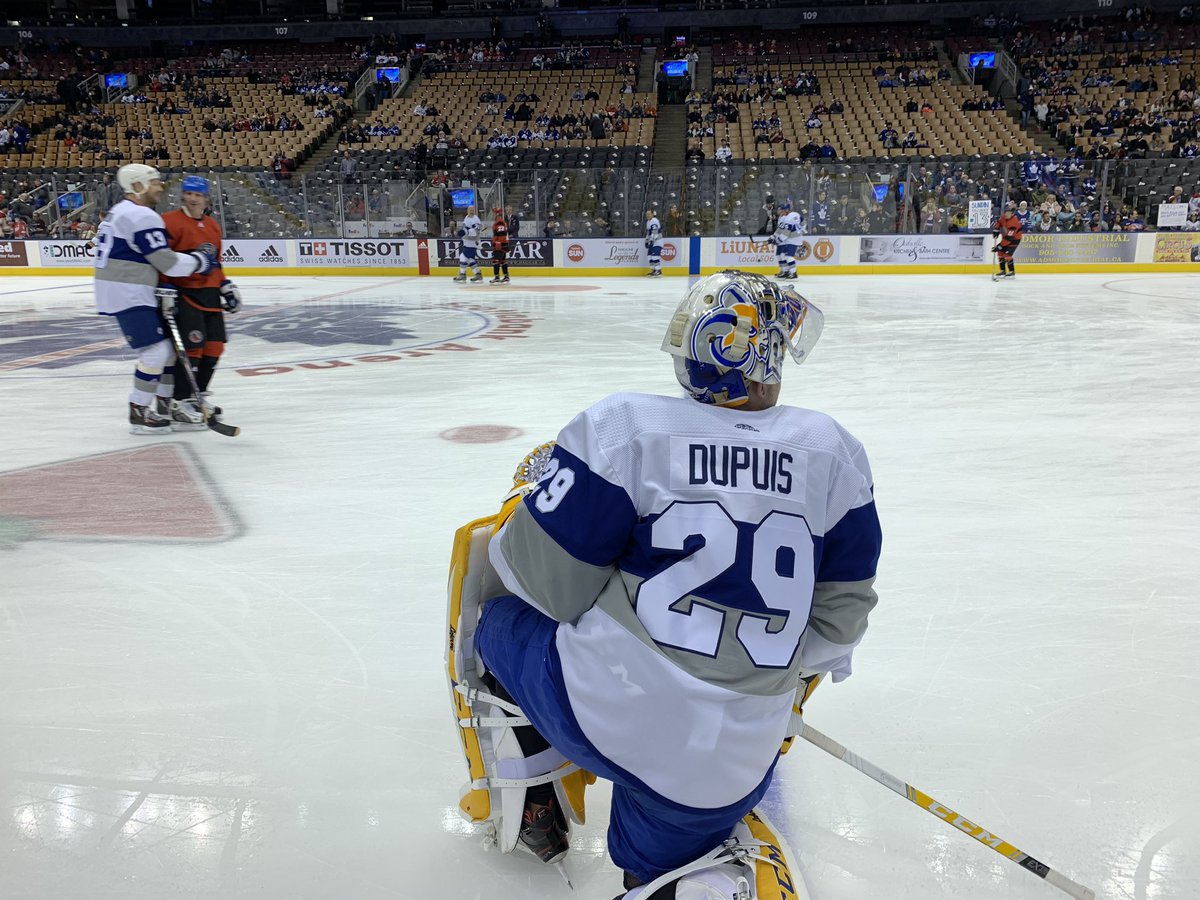 While Wickenheiser was the main focus of the weekend, there was another university hockey representative on the taking part in the weekend's festivities, as Ryerson University goaltender Taylor Dupuis took part in the legends game as the backup for "Team Sundin."
The 2019 induction class has so many milestone moments, but it is the first one that has such a focus on university hockey. Wickenheiser and York bring more attention to the collegiate game, helping athletes on the ice now and inspiring future collegiate athletes.
COVER PHOTO: University of Calgary Athletics