Alyssa Morrison didn't know what to expect when she arrived in Canada for her first year of university. There are a lot of adjustments to make when moving to a new country, but after her first semester north of the 49th parallel, she has found her people: the members of the Ryerson Cheerleading Team.
While Ryerson's cheer team is not what she expected when she joined, it has been better than she could have expected. In her home of Maryland, USA, collegiate cheer often includes sideline cheering. However, at Ryerson, it does not. "I was expecting it in collegiate cheer, but it makes us more special, we are more like an All-star cheer team," Morrison said. She is certainly correct about the All-star status. The Ryerson team competes at level six, the highest level in cheer, and regularly finishes high at the national championships.
On paper, the Ryerson team is listed as a club team, but the levels that they train at are more than some varsity teams do. The program has long yearned to be considered varsity, but it is still not, despite their three national championships. The training sessions can last until the wee hours of the morning, and that's combined with the long trek back to campus from their weekend training location in Mississauga, roughly one hour away from Toronto's downtown core.
As much as Morrison didn't know what to expect from her whole university experience, she also didn't know how she would be welcomed onto the team as both a foreigner and a rookie; this is a fear that was quickly lifted. " I've been competitively cheering most of my life, starting way back when I was with Maryland Twisters. I've played hockey and softball as well as cheer" she said, speaking of her experience in different sports as well as skillsets she has acquired through her athletic endeavours, before continuing on to say "Although I'm a rookie, I try and take my experience and help the girls who have never cheered before. It's kind of nice being the younger one, having others to look up to." Some may use the rookie status as an excuse for their slipups, but Morrison sees it as an opportunity to learn from older athletes, as well as help the one who may not have as much experience as her.
Having cheered competitively most of her life, it was very important for Morrison to get on the team in her first year of school. Living away from home, away from friends and family is difficult enough, but living without her sport of passion could have made the experience nearly unbearable. Being on the team has lifted her morale, helped her find her place in the school and give her some of the closest friends she could have imagined.
There is one aspect of the team which she is not used to, and that is the aforementioned lack of sideline cheer. That place is reserved for the Ryerson DancePak, another team under the Rams umbrella. Differing the two teams is the competitive aspect, the DancePak do not compete against other teams, whereas the cheerleaders do. It would be easy for anyone to confuse the two, but they are very different.
It would also not be surprising if the two teams held a grudge against each other due to the public misconception of the two. However, they do not. "They're, not a rivalry because we support the school in different ways, we respect what they do and they respect us," said Morrison in regards to the competition between the two teams. An interesting aspect between the two is the fact that in the past some athletes have been on both. Although it is strange for Morrison not to be supporting other athletes on the sidelines, she is exuberant with the situation the cheer team finds themselves in, after all- they are three-time Canadian champions.
The team has been training since mid-September, working on various routines, throws, and tumbles, but they have had to wait until the end of November to test their metal against other schools. Saturday, November 30th in Brampton has been circled on the calendar for months by every team member, especially Morrison who cannot wait to get into competition with her new teammates and friends.
Not only is the Marylander a skilled athlete, but she also excels in academics and other extracurricular. Enrolled in Ryerson's Sport Media program, she has been able to immerse herself in her passion for graphic design. Her work can be seen for various hockey teams, but there's nothing she's more proud of than her illustrations of role model Alessia Cara. Her artwork is minimalistic, yet detailed, much like her cheer style which she hopes can help the Rams to a fourth Canadian title.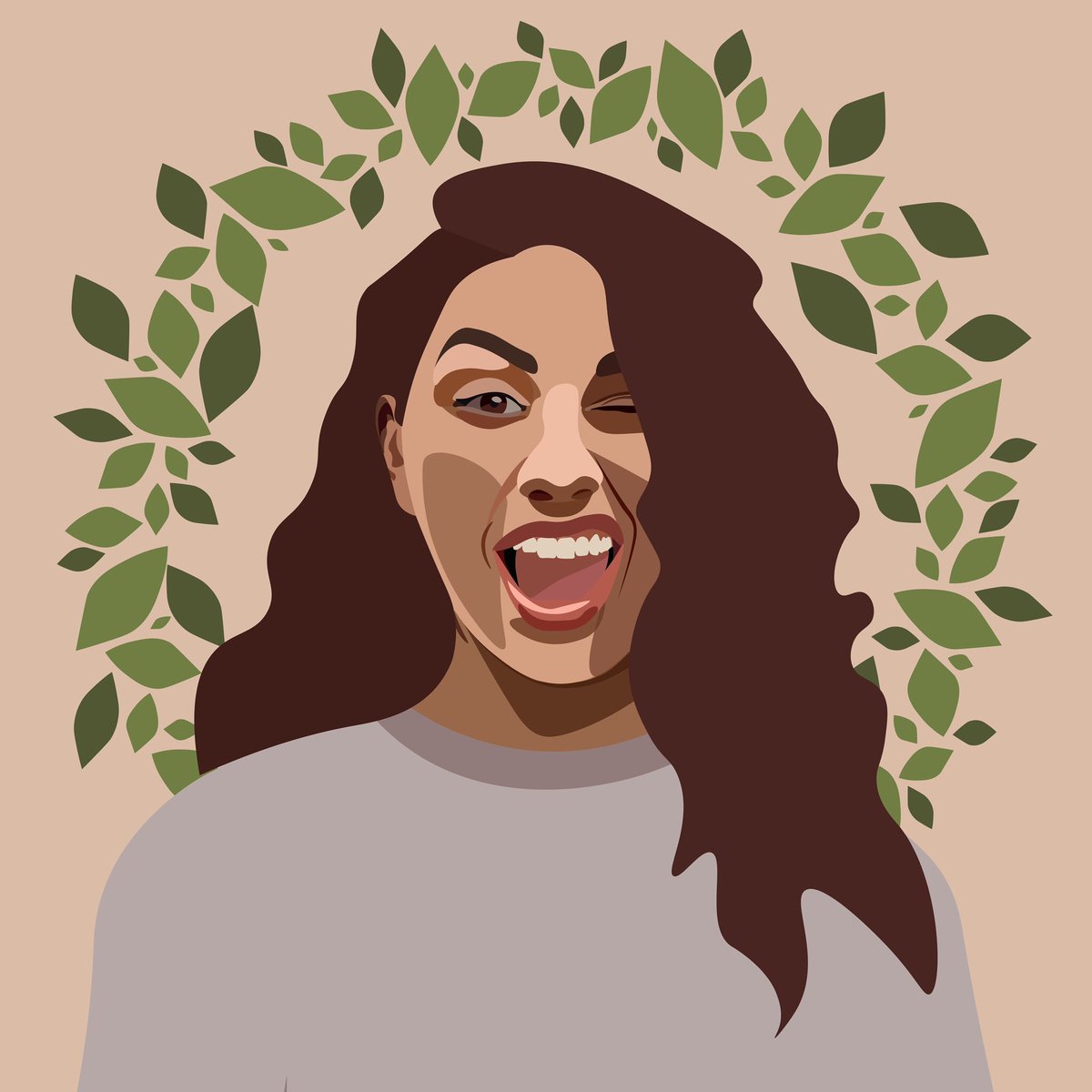 It's not easy for anybody when they move away from their loved ones, but Morrison has shrugged that fear off, settling into her first year in Canada's biggest city. She's found her group of people, her various passions, and if everything goes to plan, she'll soon find a gold medal around her neck.