It was a particularly busy weekend for OUA hockey across the province with lots of action heading into the weekend, including the Golden Hawks playing host to Ryerson on Saturday night.
While this was a game to look out for, so was their game against Western on Friday as Wilfrid Laurier beat the Mustangs 7-3 which saw them jump right back into the win column. For Western, the loss on Friday at Sunlife Financial was their second straight drop as the Mustangs fell 4-2 to the Badgers on Saturday, this putting a dent in their two-game win streak.
In connection to their victory in London, the Badgers saw a win on home ice on Thursday, this being the start of a two-game win streak over former IIHF World Juniors player Mikkel Aagaard and the visiting Guelph Gryphons.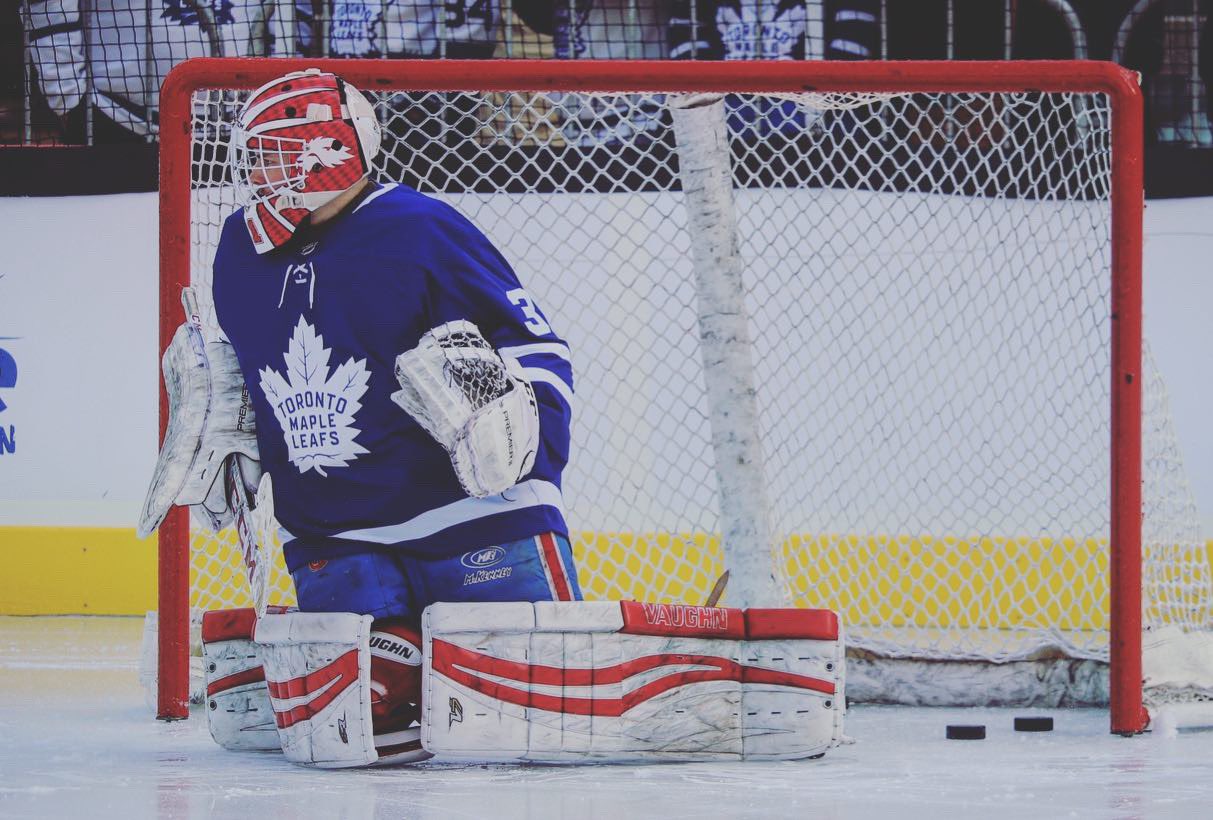 Speaking of consecutive losses, the York Lions would fall in this category as the team fell 5-2 on Friday night before coming short once again on Saturday. In a home-and-home series with Lakehead, it only added to a four-game losing streak.
In addition to the OUA loss column, this Concordia Stingers faced a difficult challenge as the team fell 3-2 to McGill on Friday before dropping Saturday's game 4-3 to Carleton. As such, this would see Concordia add a pair of close calls to a three-game losing streak.
Queens University also had a rough week, falling short of the Gryphons 8-2 on Wednesday, this coming before another loss on Saturday as the team dropped a 4-1 decision to Carleton.
Last but not least, it wasn't all sunny this week for Toronto as the Varsity Blues feel in overtime on Thursday, this snapping an extensive 15-game win streak. With many thanks to Zach Shankar, it would see the Rams walk away with the victory. As a result, it would be their last meeting in the crosstown matchup down Yonge Street on Bloor.
Turning paces to the OUA win column, this thread would be led by Ontario Tech who beat the Voyageurs 5-1 on Thursday, this seeing Laurentian drop their fifth straight game. As for OUIT, the team returned to the ice on Friday with a 3-2 win over the Nipissing Lakers, this giving the Ridgebacks their second straight victory.
As well, the Ottawa Gee-Gee's turned up the heat against RMC on Wednesday with a compelling 7-2 win in Kingston, this giving the Paladins their second straight loss. For Ottawa, it got them back in the win column after a loss to Concordia to start the new year. Ottawa wasn't done there as they played again on home ice on Saturday, this seeing the Gee-Gee's walk away with the win, drowning UQTR 5-1 for their second straight victory.
While there were many successes and turning points, Waterloo and Windsor did not happen to be one of them as they only played one game each last week, against each other which ended in shootout. The Warriors, visiting the Lancers, would take the game into extra time before Jacob Cascagnette banked the game-winning goal, sending Waterloo back home with the 2-1 victory. That would close out OUA action for the second week of January across U Sports men's hockey.
FUN FACT: Ryerson's Taylor Dupuis and York's Dalton Ewing were the selected goalies for the Toronto Maple Leafs outdoor alumni game at Nathan Phillips Square on Sunday afternoon. Photos Below.