U Sports is once again making its mark on the professional sports scene.
With the Canadian Elite Basketball League (CEBL) entering its second season of action, it has introduced a new team in Ottawa. The Blackjacks will represent the capital city and have not turned their head away from the talents which reside in their own backyard.
In December it was announced that the general manager was to be former Carleton Ravens head coach Dave Smart. With the hiring of smart, it became clear that the new pro team would not shy away from bringing in more talent from the successful Ottawa based school.
Smart made his first hire in his new role, selecting a coach that will lead the Blackjacks in their first season of action. Rather than going on a strenuous search, he stayed in Ottawa and hired former Carleton Ravens player and seven-time national champion Osvaldo Jeanty to assume the position.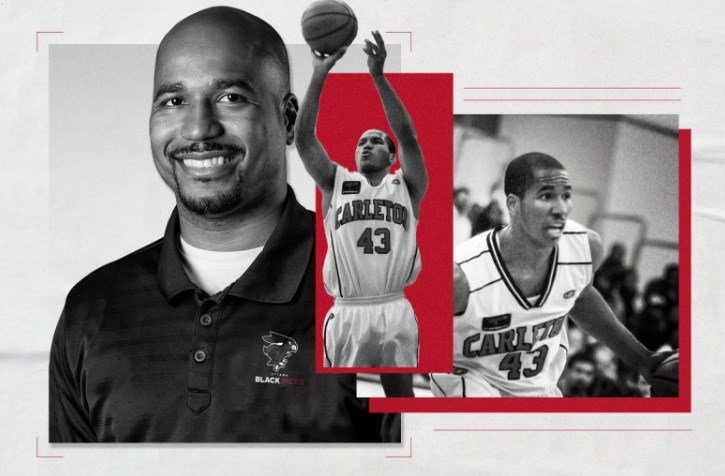 Jeanty has long been a familiar name in Ottawa's basketball circles. He arrived in the city at 12 years old and quickly established himself as an elite basketball talent. He won a pair of regional high school championships, before moving onto play in the CIS (now U Sports) with Carleton.
During his playing career, he represented Team Canada at the pan am games, as he dawned the maple leaf in Rio de Janeiro.
Following his playing career, he became the head coach of multiple CEGEP schools in Quebec, before moving onto an assistant coach role back at his alma-mater of Carleton. He has won two national championships as part of the Ravens' coaching staff, as he leaves a successful club for the new pastures of the CEBL.
"I am happy to have Osvaldo here with us, as our first head coach. He understands what needs to be done in order to win. I have full faith that Osvaldo will work as hard as he can to bring the team where it's supposed to be. I look forward to working with him once again." said general manager Dave Smart, who is very confident in his inaugural coaching hire.
With Jeanty joining the league, it shows the ongoing dedication that the CEBL has shown to U Sports, as both leagues benefit from having professional and amateur partners from coast to coast.
The Blackjacks now move onto roster building, something that ill have to be done for when they tip-off they're inaugural season in Hamilton on May 30.
Cover Photo: Ottawa Blackjacks