Halifax, N.S.- Triple overtime is starting to become a trend for all the hockey teams heading to the U Sports men's hockey championship. The Guelph Gryphons clinched their spot with a triple OT win over the Ottawa Gee-Gees on Saturday night, and the Saint Mary's University Huskies punched their ticket with a triple-overtime win against the Université de Moncton Aigles Bleus. The two teams will meet in the first round next week in Halifax which gives both plenty of time to rest and recover from a marathon of playoff hockey.
The SMU Huskies' 17-12-1 regular-season record placed them third in the AUS standings and they finished the playoffs as AUS bronze medalists. They play a very fast-paced, physical game and their team is full of offensively gifted players. They averaged 3.5 goals per game in the playoffs and 3.87 goals per game in the regular season. While their goaltending isn't as strong as other AUS teams, there is plenty of offensive support to help out goaltender Eric Brassard.
The team has three players who finished top 10 in league scoring, with a rookie leading the pack with 43 points (17G 26A) in just 30 games. Mitchell Balmas' performance this season earned him the AUS rookie of the year and is an encouraging look for SMU's future. In his first U Sports postseason, he has 7 points (1G 6A) in 7 games and has shown no sign of nerves. He has fully embraced the big stage and is a sparkplug for the team.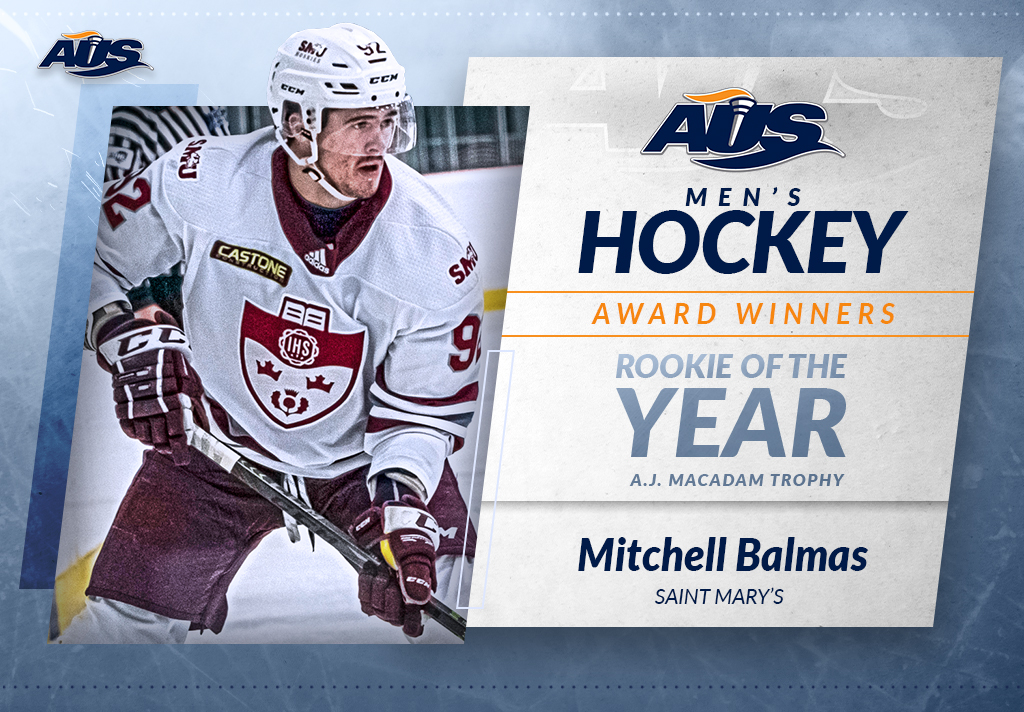 Another young player embracing the big stage is rookie Keith Getson. In the regular season, he put up 27 points (14G 13A) in 30 games and has stepped up big time in the playoffs, leading the entire AUS in playoff scoring with 10 points (4G 6A) in eight playoff games. He saved his best performance for last, with a goal and two assists in the game, including the triple-overtime winning goal. Both Getson and Balmas will have to be on top of their game if the Huskies are to get past the Gryphons.
The SMU Huskies have a well-balanced roster of tough guys, scorers, veterans, and up-and-coming rookies. This helps them play a solid team game that can keep up with anyone. Their triple OT win shows the team's mental resilience as they were able to keep their feet on the gas pedal until the very end. When going up against an equally tough team in the Guelph Gryphons, this mental resilience will be key.
The national championships always offer the anonymity of different opponents, and that is no different in this matchup between the SMU Huskies and Guelph Gryphons. If the Huskies go on to defeat the OUA champions, they will get to play either another OUA team in the miraculous Western Mustangs or the champions from Canada West, the Saskatchewan Huskies.
Cover Photo: SMU Huskies Athletics Dept.