Toronto, ON – Well, 2020 has come and gone, but unfortunately, 2021 will not bring us any U SPORTS athletics (at least until hopefully the fall). Bearing that in mind, I thought I might get this out of the way now; with at least eight months before any U SPORTS athletics will start again, I feel I can make my predictions on some of next seasons champions.
Men's Basketball: Carleton Ravens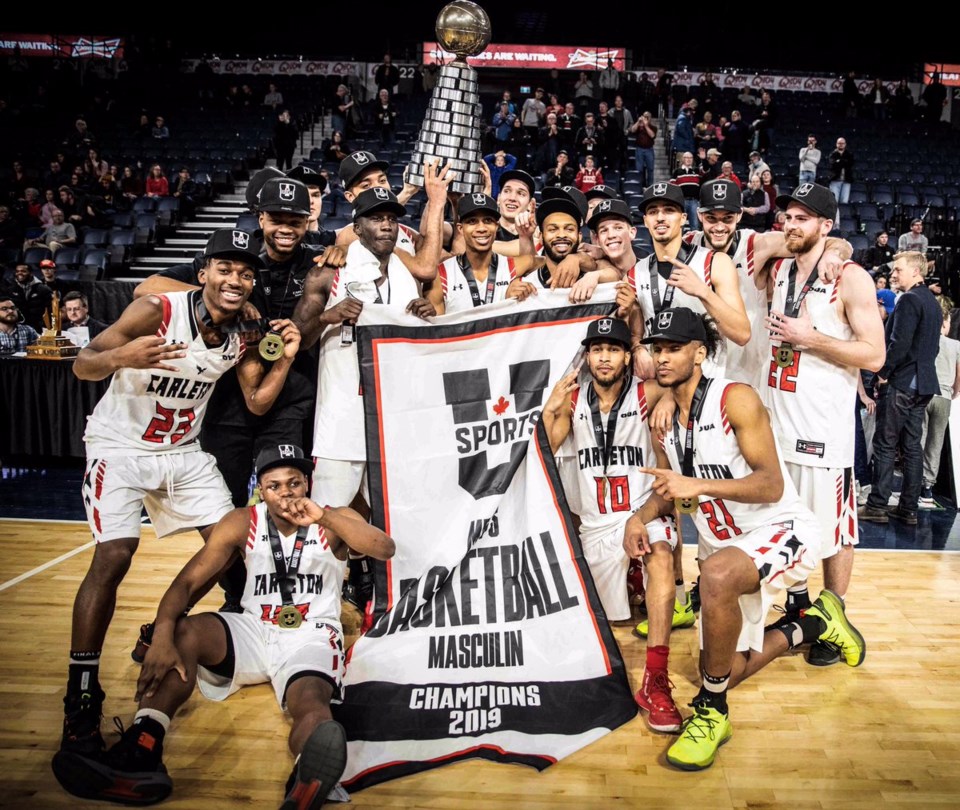 We are starting this list with simplicity. I don't know how they will pull it off but betting against the Ravens in men's basketball is like gambling for the Washington Generals over the Harlem Globetrotters. Sure they might be due to lose, but you know it is never going to happen.
Women's Basketball: Queen's Gaels
Here is my first controversial prediction. Hear me out. The Gaels were supposed to host the 2021 U SPORTS Women's Final 8, but it was cancelled back in October. My theory is that that will be the ultimate chip on your shoulder for the Gaels. They will have to live with missing the chance to play at Nationals in front of their fans. I predict that Julia Chadwick will have an MVP season for the Gaels and take them to a National title.
Men's Hockey: UNB Reds
The Carleton Ravens of Men's Hockey. The UNB Reds have been the class of U SPORTS for the last decade, and I see no reason for that to change in 2021-2022. Some teams may surprise in the AUS just as the Acadia Axemen did a year ago, but dethroning the Reds will be a monumental task. Sure it is possible, but it is unlikely.
Women's Hockey: Ryerson Rams
Call me a homer, I don't care. I sincerely thought that this team would complete the Cinderella run to the U SPORTS National Championships in 2020, but a heartbreaking OT loss in game three of their semi-final match vs U of T sent them home when they were the better team. Maybe I am wrong, but in my opinion, this roster has been building since 2017-2018, and I just have this feeling will go all the way in 2022.
Men's Volleyball: Toronto Varsity Blues
The Toronto Varsity Blues were the best team in the OUA in Men's Volleyball all the way until Queen's stunned them in the Forsyth Cup. The cancellation of the 2020 Men's Volleyball means that the Blues could not get revenge in the National Championship, but in 2021-2022 the Blues return older and wiser. This includes a 4th year Evan Falardeau who is running out of time for a national title with the Blues and who I predict will be U SPORTS MVP in 2021-2022.
Women's Volleyball: Mount Royal Cougars
This might be my most controversial selection of the six. The Cougars reached the 2020 Nationals led by Nyadholi Thokbuom, guiding them to a Canada West Bronze Medal. Every year needs to have a team where no one expects them to pull it off. Mount Royal is that team. My prediction is that the Cougars will make it back to Nationals and shock the volleyball world, upsetting any one of the juggernauts for the U SPORTS title.
Those are my predictions; maybe in a year when all six inevitably end up wrong, someone can put me on @OldTakesExposed. For now, I will stand by who I think will be the winners of the Winter 2022 U SPORTS Championships.