Vancouver, BC- If Canadian university sports return in the fall, it will be nearly 18 months since a ball last sailed through a hoop in a competitive game. With so much time off, there are a significant amount of new players and new coaches, many of whom are taking over from legends.
U SPORTS women's basketball will look incredibly different on the sidelines, as three of the top five winningest coaches have retired, and two others have also packed away their whistles.
Michèle Bélanger (Toronto), Dave Wilson (Queen's), Deb Huband (UBC), Anna Stammberger (DAL) and Novell Thomas (Brandon) have all announced their retirements from their respective programs, leaving big shoes to fill across the country. When U SPORTS returns, some of the greatest coaches and people in Canadian university basketball will no longer be integral factors.
From Bélanger to Tatham in Toronto
Michèle Bélanger, the all-time wins leader in U SPORTS and the former coach of the U of T Varsity Blues, announced her retirement in May 2020, and former Team Canada player Tamara Tatham took the position on an interim basis.
On April 26, the Varsity Blues removed the interim tag on Tatham's position, naming her the head coach following a worldwide search. A former Team Canada player, Tatham joined the Varsity Blues in 2017 as a full-time assistant coach and will do her best to carry on the legacy of success that Belanger left at the Goldring Centre.
"Tamara has proven that she has what it takes to excel in this position," Beth Ali, U of T's executive director of athletics and physical activity, said in a statement. "Her playing career speaks for itself, and she has really embraced and grown as a coach in her interim role over the past year. I have no doubt that our program and our student-athletes will be positively impacted by her leadership."
Tatham's brother Patrick is the head coach of the McMaster Marauders, and her sister Amelia has also featured on the Canadian national team. The Tatham's are one of Canada's finest basketball families, and with Tamara making the jump to a full-time U SPORTS coach, their reputation will only grow.
From York to UBC, Erin McAleenan takes over from Huband
Just a few kilometres away from U of T and a train ride from Kingston, there is another change on the sidelines, as Erin McAleenan is leaving the York Lions for the UBC Thunderbirds. McAleenan is replacing legendary T-Birds coach Deb Huband, who announced her retirement after more than 27 years with the program.
"I am honoured and excited to be taking over the UBC Thunderbirds Women's Basketball program," said McAleenan in a press release. "When I first heard about the position, I was very intrigued at the opportunity to work at one of the top-ranked universities in the country and in an athletic department that exudes excellence."
McAleenan has been involved in U SPORTS for a long time, having a career as a student-athlete before moving onto the coaching ranks in the high school and provincial levels, before returning to university athletics.
A New Brunswick native, McAleenan has also been a part of the Canadian national team programs as an occasional coach. Being in Canada West, she will get the opportunity to face Canada's head coach, Lisa Thomadis and the Saskatchewan Huskies, much like she did when she was on the Lethbridge Pronghorn's sidelines.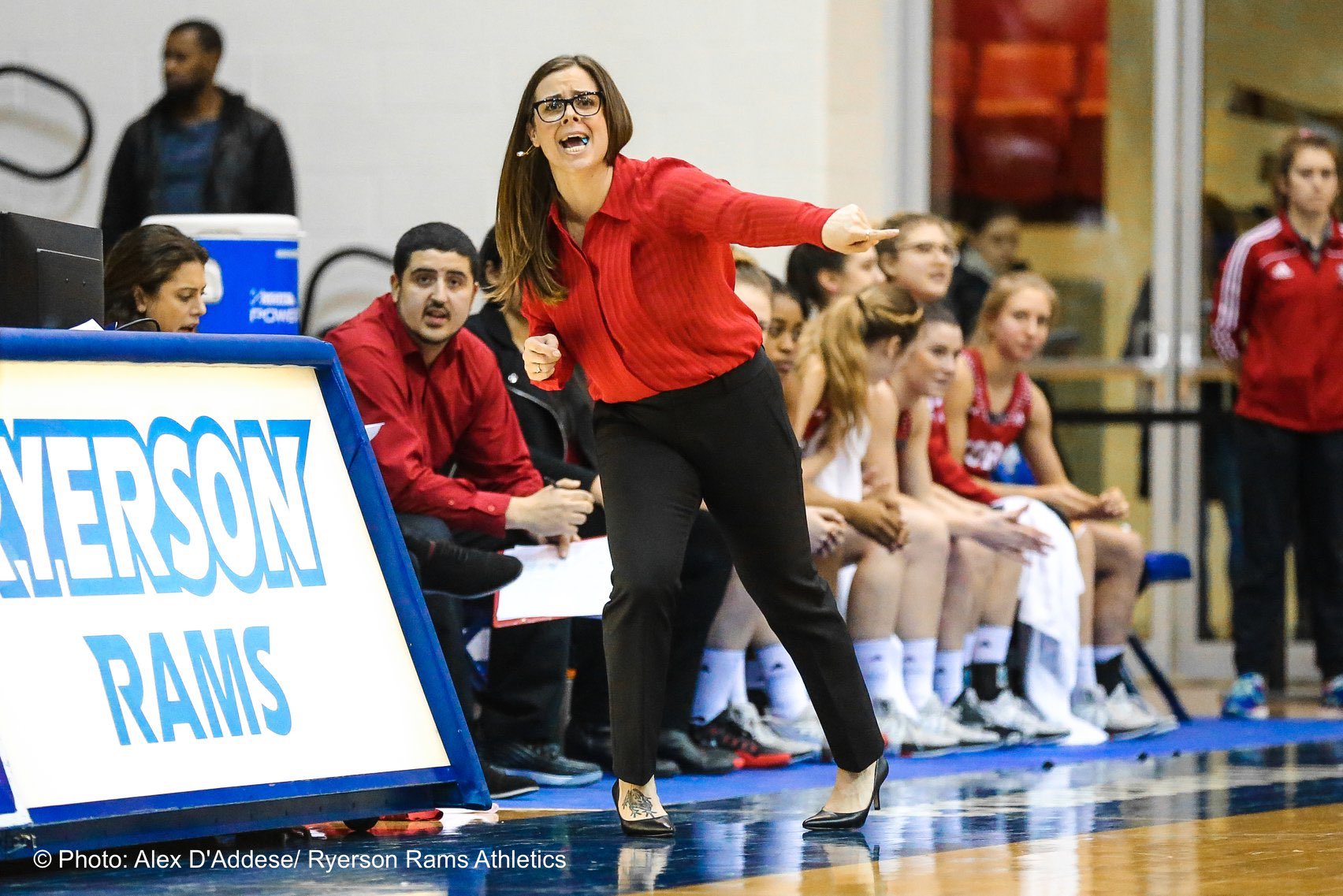 Over her five years at York, McAleenan turned around a scuffling program, inheriting a York team that finished 2-17 in 2014-15 and turning them into the mid-table 11-11 side in 2019-20. With that success, she was named the Lion's Coach of the Year in 2020.
With the former Acadia university student-athlete taking the reigns in Point Grey, she is taking over a program that has had a history of success and is coming off the historic coaching career of Deb Huband. Much like Tatham in Toronto, a legend is out, and a fresh face in, as Canadian university basketball continues turning the page on its next chapter.
Wilson steps away, as Queen's enter a new era
Dave Wilson, who led the Queen's Gaels for the last 38 years, has also retired, and the Gaels have replaced him with alumna Claire Meadows, who officially took over the program in April 2021.
The Kingston-based school originally planned for him to lead the team in 2020-21 and through hosting the U SPORTS Women's Final 8, which were set for March. With the season cancelled however, he never got to coach another game.
On the sidelines for nearly 40 years, Wilson coached and taught hundreds of student-athletes, and while basketball was integral, and his 385 wins show that, he also focused on teaching life lessons.
"It's not about putting the orange ball in the orange hoop. It's about working with the players on a daily basis and having the opportunity to help them grow," Wilson said to Global News when he first announced his retirement in 2019. "I wanted young people to become responsible and understand the ramifications of all the decisions they make in life. Hopefully, I've been able to help a few people with that."
Meadows, the new coach, returns to Queen's after winning the Bronze Baby as an Associate Head Coach with the Saskatchewan Huskies in 2019-20. With the Gaels, she will return to the Head Coaching position for the first time since 2018, when she left her role with the UBC Okanagan Heat in Canada West.
---
When U SPORTS return, it will have been nearly two years since any competition has taken place. While student-athletes and coaches have trudged through Zoom workouts and sporadic practice opportunities, getting back to the gym will be an immense relief.
But when a ball swishes through a net for the first time since 2019-20, some of the most influential people in the history of Canadian university sport won't be on the sidelines.
Stats provided by U SPORTS Hoops