TORONTO, ON – We are barely one week into the CEBL season, and the league is already back with a vengeance.  The Fraser Valley Bandits currently live atop the standings with a 3-0 record, which could be surprising to a lot of people, and over in Hamilton former Iowa State Cyclone and NBA G Leaguer Lindell Wigginton is currently lighting the league on fire to the tune of 27.7 points and 5.7 assists per game.  But, as always, there are still lots of U SPORTS players and alumni making noise in Canada's professional basketball league.  Here are the 5 U SPORTS Names Making Noise in the first week of the CEBL.
#1: Alex Campbell, G, Fraser Valley Bandits (University of Windsor, 2013-2016)
Campbell had a strong showing in the CEBL's inaugural season in 2019, when he averaged 15.6 points per game for the Saskatchewan Rattlers, but didn't join the league's Summer Series in 2020. The Brampton native exploded back on to the scene, however, as he put up 25 points in the Bandits' first game of the season against the Rattlers. Campbell has continued to make up for lost time, putting up double digit scoring performances in each of Fraser Valley's first three games this season, while ranking among the league's best three-point snipers. Lancers fans will no doubt remember the 2016 OUA First-Team All-Star's silky smooth jumper, the same one that he's using to help propel Fraser Valley to the top of the standings early in the season.
#2: Kadre Gray, G, Ottawa BlackJacks (Laurentian University, 2016-2020)
Talk about being worth the wait. Canadian basketball fans were forced to go without watching Kadre Gray play for an entire year after he didn't play in the CEBL's 2020 season, and were forced to wait and wonder what the two-time national player of the year would look like against professional competition. 
Those questions are all answered now. Gray has looked every bit the star that he was in school through his first three CEBL games. The rookie showed up on day one with a 25 point performance in Ottawa's season opener against the Niagara River Lions, and hasn't slowed down since. His next game, a BlackJacks win against the Guelph Nighthawks, was vintage Gray, as the 23 year old's all-around game allowed him to put up 27 points to go along with 8 rebounds and 7 assists to lead Ottawa to their only win of the season so far. Look for Gray to establish himself as an MVP candidate as the season goes on.
#3: Ryan Ejim, F, Fraser Valley Bandits (York University 2013-15, Carleton University 2015-17)
Campbell and Gray were certainly the two immediate U SPORTS stars of the first week, but as we move into our second tier there are still many quality performances to be found.  For two-time national champion Ryan Ejim, the 2021 season has so far been a successful bounce-back campaign after a slightly underwhelming 2020 showing.
Ejim, now with the Fraser Valley Bandits after spending 2020 with Niagara, has begun to establish himself as a player to watch once again. The 6'7" forward is tied with teammate Jamal Reynolds for the league lead in FG%, and his efficient scoring has paired well with his typical strong defence and solid rebounding. Ejim had his best game on June 29 against his former team, as he scored 12 points on 5/6 shooting to go along with 4 rebounds in a 104-81 blowout win. As Fraser Valley looks to continue their run atop the CEBL standings, make sure you continue to look Ejim's way as he helps the Bandits bounce back.
#4: Jordan Baker, F, Edmonton Stingers (University of Alberta, 2009-2014)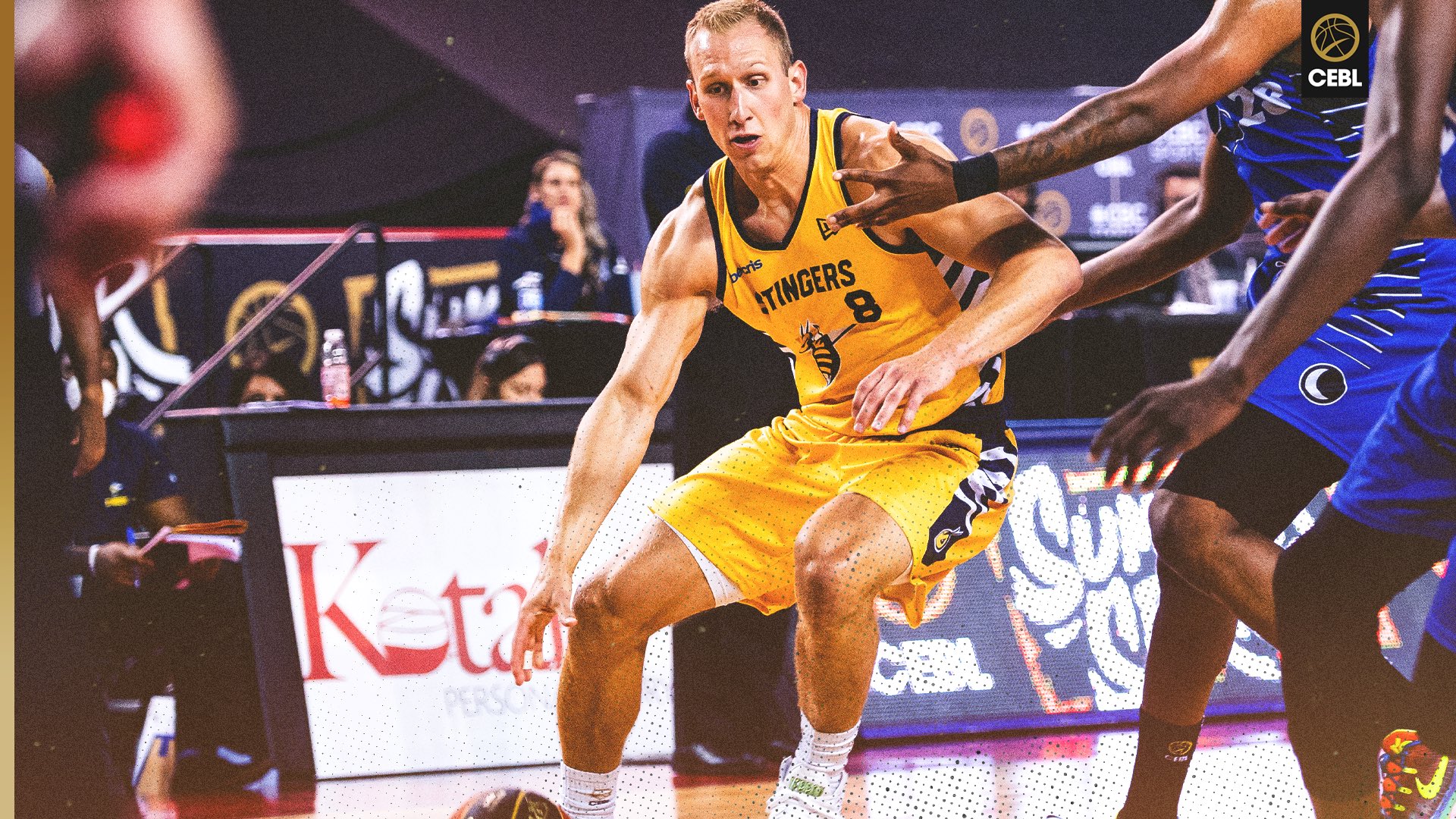 The defending champions have only played one game so far this season, but Jordan Baker is already doing all of the things that made him a star at the University of Alberta and again as an Edmonton Stinger. In other words, he's still rebounding. The former First Team All-Canadian led the Stingers with 8 boards in their 91-87 win over the Hamilton Honey Badgers, and chipped in 13 points and 4 assists to go with them. We haven't been able to see much of this Edmonton team besides this one game, but they are certainly favourites to make a deep playoff run once again, with Jordan Baker right in the middle of it.
#5 Alain Louis, G, Ottawa BlackJacks (Carleton University, 2017-Present)
When we last saw Carleton basketball in the 2019-2020, Alain Louis started the season as the 6th guard in coach Taffe Charles' rotation. By the time the Final 8 rolled around, Louis was serving as one of the Ravens' key weapons off the bench, and played a central role in the school's 15th championship in 18 years.
While it took time for Louis to prove himself over the course of that season, the CEBL rookie has come in and established himself immediately for the Ottawa BlackJacks. Louis has come off the bench in each of Ottawa's first three games so far, but played valuable Elam Ending minutes in two of the BlackJacks' first three games, and has established himself as a reliable ballhandler for head coach Charles Dubé-Brais, something we don't often see from current U SPORTS players. Louis' high point came in Ottawa's win against Guelph, when the young guard scored 11 points on 5/7 shooting, to go along with 4 rebounds. Although he may end up on the bench a bit more now that veteran sharpshooter Johnny Berhanemeskel has returned to the team, Louis has still established himself as a player to watch as the BlackJacks look to make some noise going forward.