HALIFAX, NS – In the AUS, U SPORTS soccer will return with a bang. All ten teams in each of the men's and women's divisions play opening weekend between Sept. 10-12. Some even go twice.
The only men's soccer matchup on opening day, following the women's match between the same schools, pits the St. FX X-Men against the UPEI Panthers in Charlottetown. It can't get much more exciting than that on Sept. 10, as a rematch of their 2019 semifinal featuring a dominating X-Men performance.
And that's only the first game. Aside from any minor COVID-related precautions, the season is expected to run like in 2019 and past years. Like in other sports (except football), AUS soccer's usual 12-game schedule goes unchanged. Same with the top six teams making the AUS championships in November, hosted by CBU this year.
That makes for everyone. Could that pump some new life into the squads who have, at the least, experienced quite a bit of roster turnover over two seasons? Teams like Dal and UNB come to mind, two top-four teams who bowed out in the 2019 AUS quarterfinals and will be out to avenge the losses.
Perhaps most intriguing is the StFX/CBU rivalry. They faced each other just twice in 2019, including the AUS final that required extra time for the Capers to seal their title. They met again this preseason on Sept. 4, this time with StFX coming out on top. I'm confident saying they'll be at the top-of-the-top again in the AUS this season.
*Note: this preview was completed with the best available info to 49 Sports with some projections made based on the most recently available rosters for every team. Some details here could change if any rosters released in the coming days change beyond expectation.*
Acadia Axemen
Acadia fell from grace in 2019, gathering only seven points compared to 22 and a playoff berth in 2018. It's been only down for them the past few years. In order, they lost in the 2016 final, the 2017 semifinals, the 2018 quarterfinals and then not making championship weekend in 2019. The good news for them: when you hit rock bottom, there's nowhere else to go but up.
Gone is 2019 leading scorer Gordon McLaughlin, plus veteran midfielder Spencer Buck and tenured fullbacks Daniel Whalen and Connor Keith. Offensive specialists Joe Iatrou and Alec MacKenzie are expected to return to take on larger roles. Same with durable midfielder Ben Chisholm, plus Ali Jabara and Cedric Gravel at fullback.
Keeper tandem Nic Jeffries and Andrew Nutt are expected to return in the 2021 season after collectively starting nine of Acadia's 12 games in 2019.
With some players on the 2020 COVID season roster likely moved on, plus a slew of new recruits, Acadia will be able to rebuild while having a steady amount of experience at each position this season. Coach Findlay MacRae will be excited to work with this combination of new and experienced players and see his team put to the test for the first time in two years.
Cape Breton Capers
Last time we saw the defending champion Capers in action, they were led by the likes of HFX Wanderers standouts Cory Bent and AUS MVP Peter Schaale, plus veterans Lewis White and Marcus Campanile. Out of any team in the conference, CBU may see their core shift from leaders of multiple years to young guns most rapidly. 15 of their 25 roster spots are occupied by first-year players.
Out of the returning players, 2019 leading scorer Charlie Waters and minute-munching fullback Antesi Pejo will lead the charge in CBU's title defense. With Waters, Daniel Williams and Tedi Lisi, the forward core is set.
Big questions linger in behind; Raine Lyn is the team's only returning midfielder, with Pejo and Euan Bauld the two remaining fullbacks from 2019. Keepers Ben Jackson and Viktor Lyczywek have also moved on. Rookies Jordan Watkins and Daniel Clarke will be leaned on to provide stability in the box.
Despite going through a rebuilding phase at each position minus at forward, CBU has established a winning culture which head coach Deano Morely and co. will strive to maintain. He's led his team to the AUS finals in every season since taking the job in 2014 and doesn't plan on stopping now.
Dalhousie Tigers
Dal had a very strong 2019 season, finishing just a point behind third-place UNB in a tight playoff race. They just missed out on a deeper playoff run, when SMU took them down in the quarterfinals with an extra time goal. With only one semifinal appearance since 2013, 2021 is as good of a year as ever to change that.
2021 will be the first season in a while without keeper and AUS first-team all-star Ben Grondin between the sticks. That job will be battled for between three rookies this season: Aiden Rushenas, Connor Aalders and Ahmed Haroun.
Another major piece moved on is Dal's leading scorer from 2019, midfielder Freddy Bekkers. Dal's big three on offense, strikers Jacob Bolton, Enrico Rodriguez and Gracious Kasheke (second, third and fourth in 2019 team scoring respectively), should help soften that blow. The defensive line will be younger this year, but fourth-year Emilio Roche, with sophomore Adam Murphy, will be leaned on to keep danger around the box low.
Also debuting is head coach Alan Jazic, who takes over for the venerable Pat Nearing following his 2019 retirement. Jazic is quite familiar with the program, having been an assistant on Nearing's staff for 10 seasons until 2017. Now back with a club that's acquired many newcomers but lost very few, Jazic and the Tigers should continue to hang around with the big boys in the conference.
Memorial Sea-Hawks
The Sea-Hawks barely missed out on a playoff berth in 2019. It came down to the final day of the regular season in fact, with MUN needing a win and a UPEI loss in their respective games to give them a chance at qualifying. However, MUN tied fourth-place Dal that day and, coupled with a UPEI win over Mount Allison, saw their season end. They will look to avoid missing the playoffs for a third straight season when they kick off in 2021.
The Sea-Hawks will field a relatively tight-knit and tenured roster, having had fewer graduates from the program the last two years. But, among those leaving will be the team's offensive punch in 2019 from Tyler Kirby and Kyle Williams. Each had seven points apiece.
Strikers Jacob Grant and Alex Dolomount finished just behind them and will be important returnees. Harry Carter and Straun MacLean will get big minutes on defence after playing every game two years ago, while they are one of the few teams to retain their go-to keepers from 2019 in Dylan Crichton and Jacob Dyer.
Coach Jake Stanford, like most of his team, still has the painful end to 2019 in mind, with the cancelled 2020 season not helping. 2021 will put the Sea-Hawks experience and reflection to the test.
Moncton Aigles-Bleus
UdeM has a hill to climb. They missed out on the playoffs by a wide margin in 2019. Their only playoff appearance since 2012 was when they barely squeaked in as a six-seed in 2018 through a tiebreaker. Their only serious playoff run in the last two decades was a surprise semifinal appearance in 2009, also as a sixth-place team. The wait for a squad that will compete for a championship may continue for a few years yet but if there's any team the rest of the AUS may not see coming now, it's the Aigles-Bleus.
But, roster turnover will factor in. Leading scorers Jean-Michel Dako, Adrien Nagy and Heritier Masimengo were seniors in 2019 and unlikely to return. Same with fullback Nikolas Landry and keeper Andre LeBlanc.
Players to watch for include shutdown defenders Pascal Doucette and Alex Basque, while Felix Robichaud could provide an offensive punch if the 2019 third-year chooses to return. Christian Masimengo split starts with LeBlanc two years ago and will be the go-to guy for the time being at UdeM.
Moncton was hit harder than most other Atlantic areas during COVID-19, affecting the Aigles-Bleus plans more than other teams in the off-year. It will be up to head coach Younes Bouida to transition the team through 2021 camp and into the season smoothly.
Mount Allison Mounties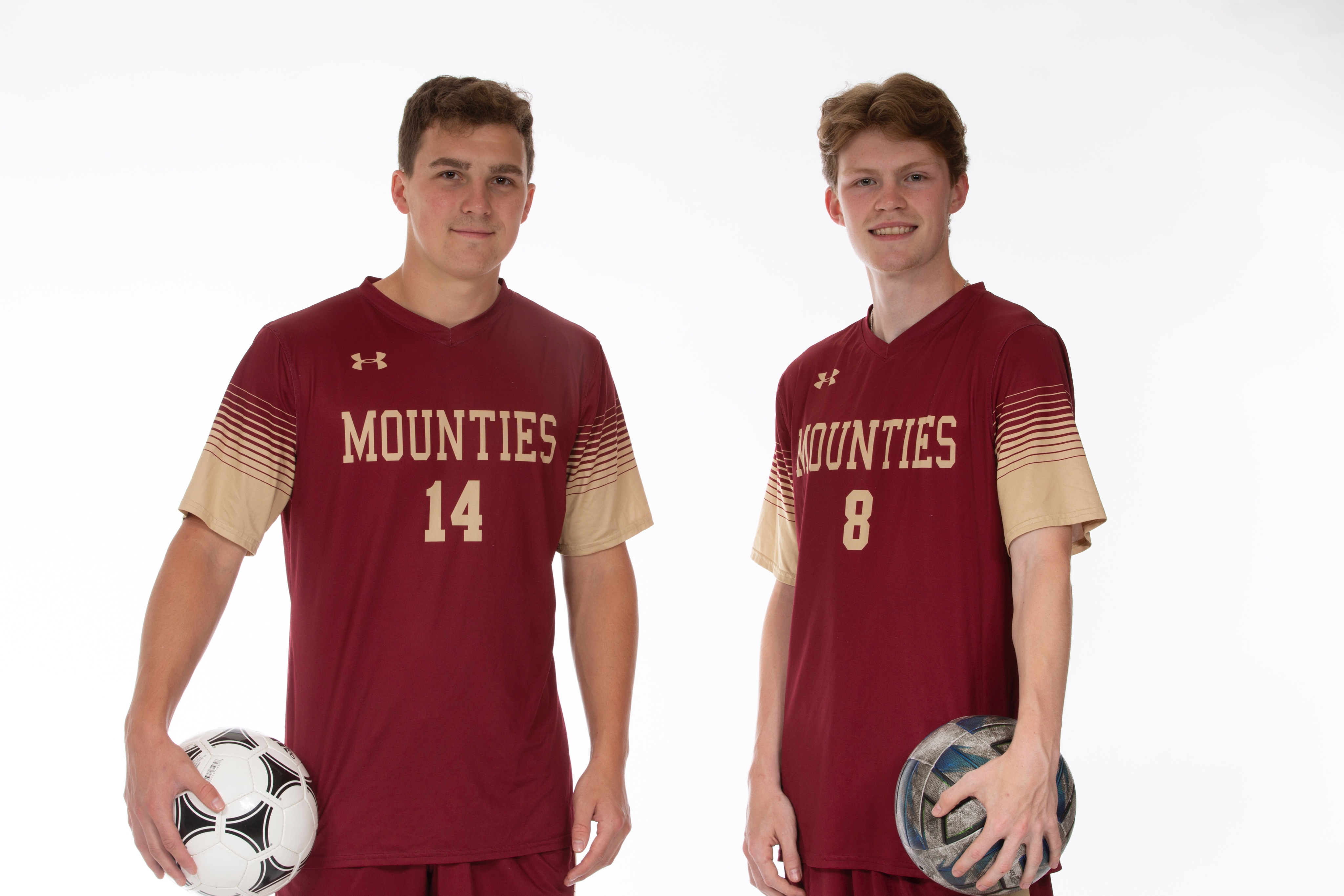 Remember how I said Acadia was looking to work up from rock bottom? Unfortunately, the Mounties really have their work cut out for them. They haven't won since 2015. Cape Breton, who was the 2019 regular season's highest-scoring team with 35 goals, scored more in one season than Mount A has scored since 2013.
The Mounties have no pressure on them whatsoever to compete now. Head coach George Jenkins, his staff and the school, however, will be busy persuading recruits to join and slowly foster a winning culture that will peak again someday.
Mount A's roster is harder to decipher because although they trained in 2020 through 2021, fewer players than on other teams made their commitment known. But Xavier Tshimpangila and Tevin Lewis, two of the Mounties' four point scorers in 2019, will be on that roster. The other two, striker Ziad Abdelrahman and fullback Cody Kroczynski did not train with Mount A last year and are unclear for 2021.
Michael Cormier is the best bet to start as keeper if the Dieppe, N.B. native chooses to stay. Otherwise, Oluwalopeye Olagoke will be their guy. The Mounties face tons of uncertainty and more tough times ahead. But it doesn't have to be all doom-and-gloom; smaller victories should be the emphasis for the Sackville, N.B.-based team for the time being, in order to work up to larger ones.
Saint Mary's Huskies
SMU's 2019 season was a modest success, but they would like to see it as the start of something rather than the final product. Undoubtedly, the highlight of their year was knocking off Halifax rivals Dal in the quarterfinals, but the magic quickly fizzled out after getting stomped by the much stronger Capers in the semis.
That was a step in the right direction for the Huskies, who haven't played a playoff game since falling in the 2013 final. For the next big step toward competitiveness, like in their glory days of back-to-back titles in 2010 and 2011, head coach Mesut Mert must lead SMU mout strong and show their 2019 run was no fluke.
Midfielder Cian Tousignant-O'siadhail will be an important returning piece as a team leader and SMU's second-highest 2019 scorer. Their first, Tyler Dorey, has graduated. James Spence and Neil Spires will be watched closely after each posting strong first-year campaigns. Much of the defence is expected to remain together led by the likes of Abdalaleem Alfitori and Cameron Zinn. In goal, Jensen Brown will return as SMU's starter after posting six wins and four clean sheets two years ago.
St. Francis-Xavier X-Men
The X-Men bear striking similarities to their rivals down the Trans-Canada Highway in Cape Breton, both in 2019 and 2021. Both were teams defined and led by some of the AUS's best in 2019, appropriately cumulative in a finals matchup between the two. Now, the two have become tremendously younger over the lost season, combined with star players from each team having left.
Yet, they both remain competitive and favourites to win the conference. As a team on the rise but still trying to find a way to get around those pesky Capers and UNB Reds in the playoffs, StFX is determined to take their game to a new level this season, in pursuit of their first championship since 1994.
Dan Hayfield, Tane Caubo and Ben Herringer are three of the most notable graduates of the program. The team's top three scorers in 2019, they accounted for all the team's scoring in the AUS championships and Hayfield led the conference in goals and points. Nick Aquino and Blake Fenton are candidates to restore that scoring.
Featuring Lewis Dye and Josh Read, much of FX's defence will be back and better than ever, alongside fifth-year keeper Seamus MacDonald. After winning an AUS title with the X-Women in 2016, head coach Graham Kennedy is hungry to help the X-Men to their first title since 1994.
UNB Reds
The Reds finished where they did not want to be in 2019. On the hunt for their third straight finals appearance and first title since 2015, UPEI had other plans, sending the third-place regular season squad packing after the quarterfinals. With that being the team's lowest finish since missing the playoffs altogether in 2011, the Reds will have to overcome the powerhouse CBU, up-and-coming threat StFX and, perhaps once more, their 2019 demons in the Panthers.
UNB lost co-leading scorer Ben Gorringe and Luis Garcia, one of the AUS's highest-scoring fullbacks, following 2019. A huge potential returnee is 2018 AUS rookie of the year Tristan Nkoghe, the other leading scorer, and midfielders Tom Pheulpin and Mathew Quigley. In Garcia's place at fullback, Joe Hamilton will be central.
Veteran Evan Barker has moved on from in net, meaning Louis-Charles Vaillancourt and rookies Ethan Adams and Josh Doupe will compete for playing time. Like Jazic at Dal, Barry Morrison will debut as head coach after being promoted from an assistant in May 2020. He'll look to guide the AUS's second-highest scoring team in 2019 on another AUS championship run.
UPEI Panthers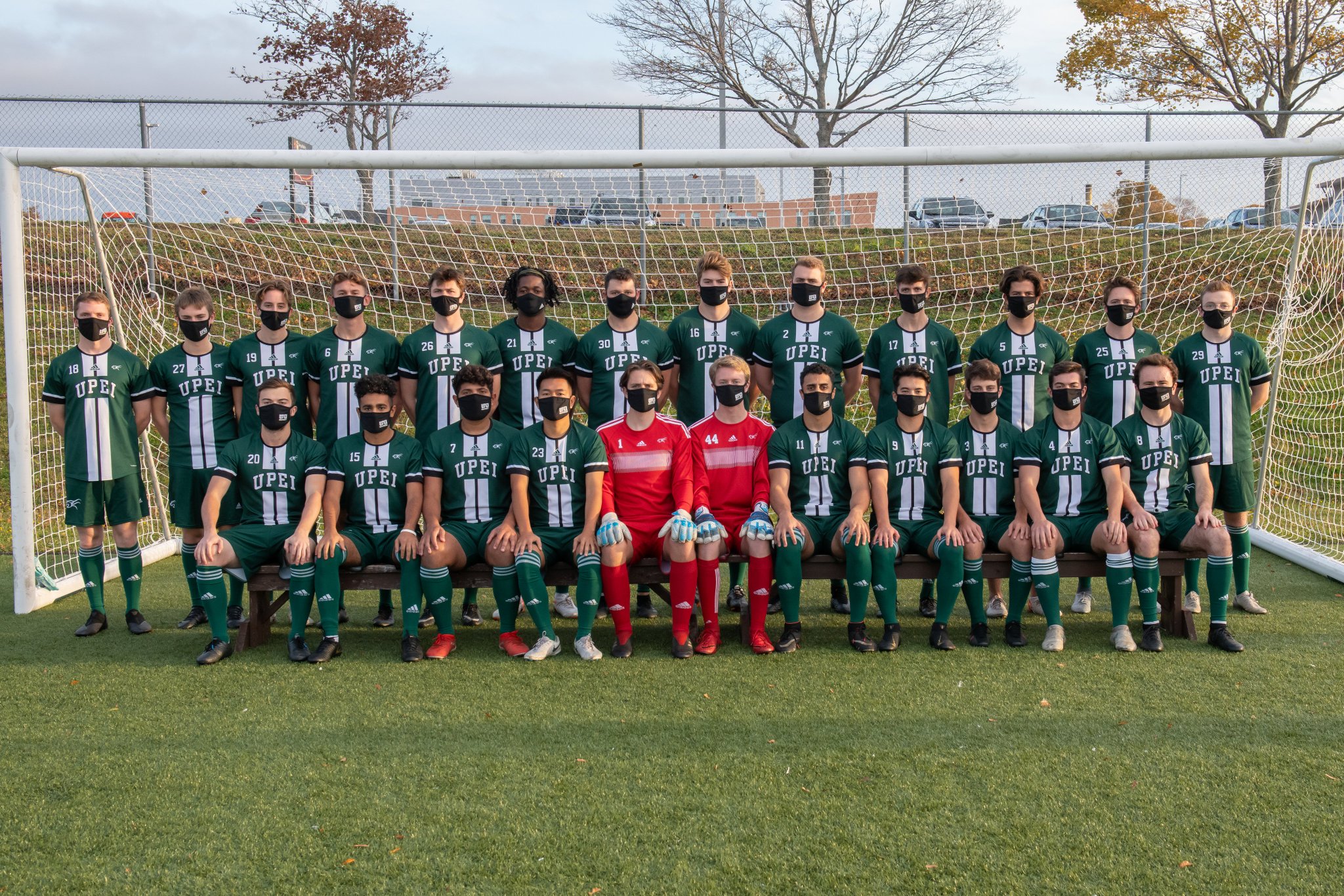 A lot like SMU, UPEI had a feel-good underdog playoff run that ended earlier than they had hoped. Following the win over UNB in the quarters, they were trounced by an on-fire X-Men team. On the bright side, the Panthers achieved their best finish since 2015. But, it's been a while since they came close to capturing their first championship since 2002.
It's difficult to carry the momentum of a successful two-day playoff run over nearly two years off, but if UPEI finds a way to do that, they could be one of the conference's most intriguing teams.
If they want to make it back there, they'll have to work around the losses of leading scorers Mohammad Jaber, Sam Smiley and Ignacio Sanchez. Nathan Chow has a shot to build on a sublime rookie season in 2019. Same with busy midfielder Donovan Wyand and young fullbacks Colin Curran and Tristian Hughes.
The keeper tandem of Brett Strba and Nathan Ford has moved on, leaving the duties to sophomores Evan Couturier and Isaac Wolters. With a lot of new faces expected to take over starting roles this year, it will be interesting to see how head coach of two decades Lewis Page assembles a squad that can surprise opponents like two years ago.
Regular season predictions
StFX
CBU
Dal
Acadia
UNB
SMU
MUN
UPEI
UdeM
Mount A