TORONTO, ON – Like a kid waiting for presents on Christmas morning, U SPORTS supporters have waited patiently for their special day in December. December 11, when the 2021 Winter Universiade kicks off from Lucerne, Switzerland.
With just 25 days until the opening ceremony, and actually, only 20 days until the first competition kicks off, U SPORTS has offered us our early gift, the list of the 115 Canadian athletes who will represent Team Canada in ten events across the 15 days of events.
In honour of the release day, here are a few facts about the Team Canada Lucerne 2021 Winter Universiade Roster.
12: The combined number of provinces and territories represented
Canada's 115 person FISU delegation sees representation from all ten provinces as well as the Northwest Territories and the Yukon. The most represented section? Quebec with 34 members of Team Canada born in La Belle Province. For regions only see a single entrant.
For Prince Edward Island: Biathlete Reagan Mills
For New Brunswick: Short-Track Speedskater Rikki Doak
For the Northwest Territories: Short-Track Speed Skater Wren Acorn
For the Yukon: Biathlete Amélie Latour
32: The number of different U SPORTS schools.
There are 56 member schools in U SPORTS, and 32 of them are sending representatives to Switzerland for Team Canada. The school sending the most representatives? The University of Alberta Golden Bears and Pandas. The school sends Women's Hockey players Kirsten Chamberlin and Madison Willan and their entire Women's Curling team and biathletes Michio Green and Anne Mirejovsky.
2: Only two AUS representatives on the Women's Hockey Team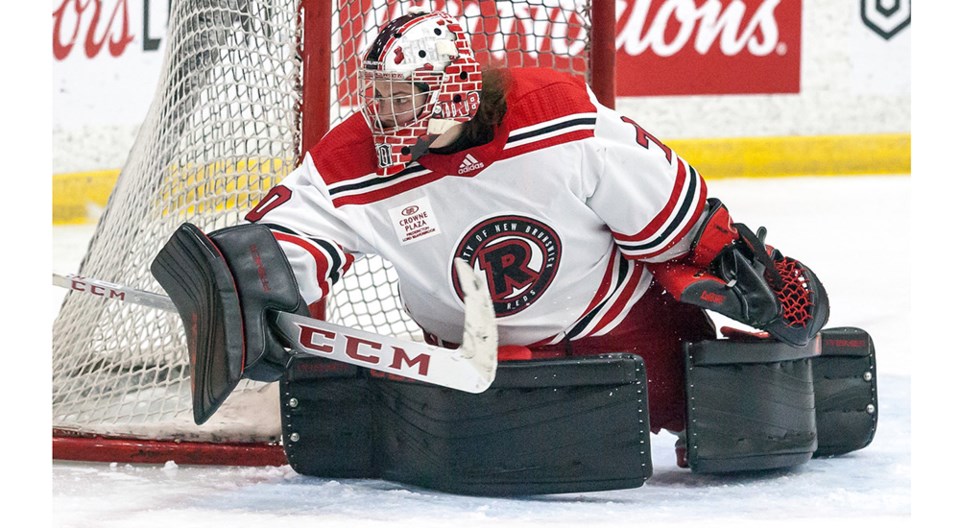 Only two players from Atlantic Canada earned spots on the Canadian Women's National Team. Kendra Woodland of UNB and Tyra Meropoulis of St Francis Xavier. Some potentially exciting names, including St Mary's Shae Demale, and UPEI's Jolena Gillard, who are #1 and #2 in AUS scoring, were left off the Canadian roster.
1129 kilometres: The farthest away from Canada an athlete goes to school
Most Team Canada athletes are coming from schools in Canada, whether U SPORTS or collegiate level. However, a few athletes are in a school south of the border and represent a small group of Canadian ex-pats heading to Switzerland. The award for furthest school from Canada goes to Alpine Skier Claire Timmerman, whose education at the University of Utah puts her a whopping 1129km from the Canadian border.
13: The number of athletes with the most popular major – Business Administration
With athletes from all over, the range of programs represented on Team Canada was bound to be huge. Still, an old favourite stood out with 13 athletes in Business Administration. Coming in a close second were 12 athletes in Economics and sub-divided into different specialties, eight different athletes completing Engineering degrees.