HALIFAX, NS – With the fall semester of university sport in the books, let's reflect on each team's season up to this point, listed in order of the AUS women's basketball standings.
University of Prince Edward Island
The University of Prince Edward Island did nothing but impress throughout their first nine games, going undefeated. Being the best 3-point shooting team, UPEI can rack up the scoring at any time as they shoot 37.2 per cent from behind the arc as a team. To put this into perspective, UNB is second in 3-point percentage at 30.5 per cent on fewer attempts.
Pair all of this with the second and fourth leading scorers in the league; UPEI is a powerhouse.
Jenna Mae Ellsworth is somehow better than her last campaign. Averaging 21.3 points per game on 54.7/52.6/87.5 shooting splits, Mae Ellsworth is as efficient as it gets.
Lauren Rainford has been incredible for UPEI, averaging 18.7 points per game while shooting 43.5 per cent from 3-point range.
UPEI will continue to dominate as this is simply their season.
Cape Breton University
Finishing the fall semester 5-4 and winning their crucial 4-point games, Cape Breton University is on a roll.
Beating Saint Mary's University 75-69 in their last game in an overtime thriller was quite impressive.
Kiyara Letlow had a monster performance with 29 points and 23 rebounds against SMU, but this does not come as a surprise.
Letlow is the AUS women's leading scorer averaging 21.4 points per game and is averaging an insane 15.1 rebounds per game.
With the third-most points per game scored as a team, CBU can undoubtedly score the basketball. However, their issues come on the defensive end as CBU allows the most points per game.
Saint Mary's University
Saint Mary's University sits with a record of 6-3 as they finish the semester with two straight losses.
Considering SMU started 6-1, there should be no concerns about their last two losses. The first came against UPEI, and the other was a hard-fought game against CBU, lost in overtime. SMU has attempted the second-most 3-pointers in the league, meaning the team can light up a fire at any time.
With Alaina McMillan having a great season as she sits seventh in points per game, SMU has the tools to get back to their winning ways.
Perhaps SMU's greatest strength is its lack of weaknesses. Ranking fourth in offence and third in defence, SMU is exceptionally well rounded. Their biggest weakness is their free-throw shooting at just 63 per cent, but they have also attempted the most free throws in the league.
SMU also takes care of the basketball exceptionally well, averaging the least amount of turnovers in the league.
Memorial University of Newfoundland
Coming in at fourth in the standings, the Memorial University of Newfoundland has the second-best offence in the league. This offence has been powered by Rebecka Ekstrom's scoring, averaging 16.1 points per game and has made the most 3-pointers this season.
Memorial's firepower on offence has been instrumental in their success.
Defensively, Memorial is solid, ranking fourth in points allowed per game.
Look for Memorial to add to their win column next semester as they are powerful enough to beat just about anyone.
Acadia University
Coming into the season, it would be hard to predict Acadia University being fifth in the standings at the end of the fall semester. However, there is reason to be optimistic.
Jayda Veinot has proven she can be the first scoring option as she is third in points per game at 21.1.
Factor this in with Elizabeth Beals-Iseyemi averaging 16.8 points and 9.1 rebounds per game;
Perhaps the most encouraging part about Acadia is they have only lost to strong teams. Acadia dropped their first two games of the season against SMU, and their only other loss is against UPEI.
University of New Brunswick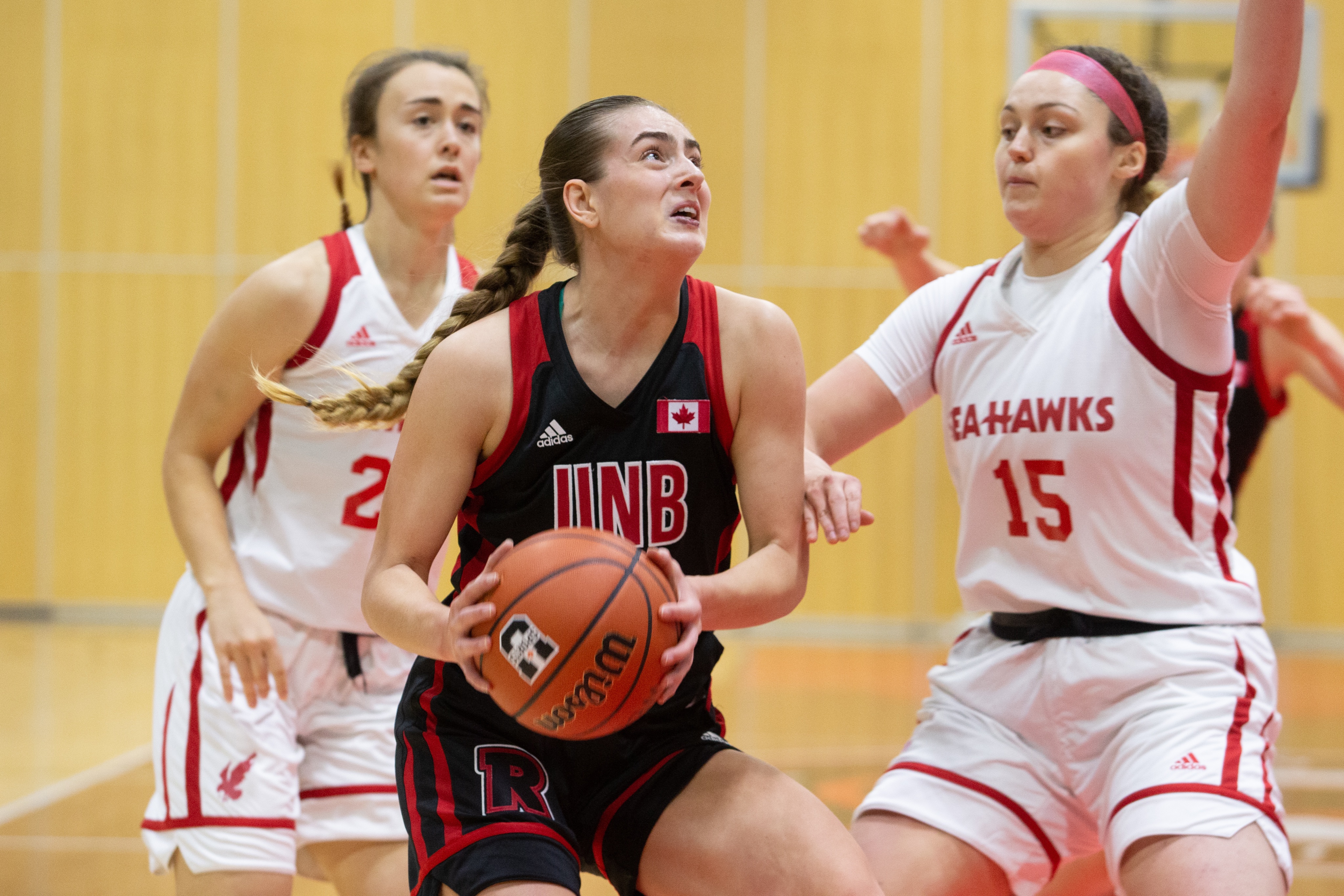 The University of New Brunswick has had a difficult season. With no exceptional standouts from the team, scoring has been a struggle, and their subpar defence does not offer much of an advantage.
The one standout of the team is their assists per game. UNB average the most assists, and considering they commit the third-lowest turnovers, UNB is dangerous when moving the basketball.
UNB also offers some tremendous 3-point defence as their opponents shoot just 26.3 per cent from distance.
It will be a tough road next semester with games against UPEI, CBU, SMU and Acadia. If UNB can claw some wins against these teams, they could push for the playoffs.
St. Francis Xavier University
Finishing the fall semester 2-7. St. Francis Xavier University does not have much momentum to build off of.
With the recent firing of Lee Anna Osei, it will be tough to swing the season in the right direction under new systems and schemes under a new coach. Or perhaps a fresh start is what StFX needs.
StFX has not been able to score or defend at a high level. Shooting 32.5 per cent from the field as a team makes it extremely tough to compete. StFX have attempted the most 3-pointers so far this season, but they only convert on 23.6 per cent of them.
A positive for StFX has been Kimberly Kingsbury, averaging 15.1 points per game. Kingsbury is exceptional at getting to the free throw line as she attempts 5.1 per game.
Dalhousie University
It has not been a good start for Dalhousie University by any means as they finish the semester out at 0-9.
Dalhousie scores the least points and allows the second-most points in the league which is not a great combination.
The Tigers also commit the most turnovers per game, making it hard to run their offence and recover defensively.
In the next semester, Dalhousie's goal will be to build off the experience gained and fix bad habits.