HALIFAX, NS – The AUS season has become a bit more turbulent than we had hoped for in light of the omicron variant's spread through the region and in Canada.
At the season's midway point, athletes, fans and the like are having the time of their lives with the action that's unfolded in the fall. Most leagues have been uncharacteristically close in results and the impact of newcomers in each league has some calling 2021-22 the "Year of the Rookie."
Much like in the Atlantic provinces, three months of AUS play have gone virtually unaffected by any COVID-19 activity. I hope to look back on some of those highlights here. But I must address the elephant in the room pertaining to the near future of competition relating to rising virus cases and subsequent measures from provinces and universities.
Implications of new provincial protocols
This week, Prince Edward Island put a stop to sports events that involve travel out-of-province, while New Brunswick has banned sports games entirely. QMJHL and MHL games are exempt from these new rules. Nova Scotia also tightened gathering limits for participants in an event (players, coaches, officials, etc.) and set the spectator limit to half a facility's capacity. Tournaments are banned in each province as a result of gathering rules.
We won't know the full impact of new measures out of each Atlantic province on the AUS until we see, first, how long they are in place for and, second, whether exceptions are created for university competition to proceed.
Regular season play isn't slated to return until Jan. 5 in the new year. But there are two issues with that. First, we don't know for how long the restrictions are here. In the past, we've seen "circuit-breaker" measures implemented with an initial target of two weeks. Those have almost always been extended and, unfortunately, I wouldn't be surprised to see new restrictions in place for at least a few weeks given the new variant's suspected transmissibility.
The second issue is the fact it's the holiday season. Even with gathering limits, gatherings and virus spread are all but inevitable. If the level of that spread is high enough, restrictions will be tighter, longer, or both.
The question then becomes whether universities could gain exceptional status from their respective governments to hold sporting events. Since 2020, universities and athletic departments have been in contact with their respective public health units. Their communication was key in setting return plans to play this season. So when it comes to pushing for permission to play, there isn't a huge disconnect between those sides.
However, those discussions must involve the universities themselves. The universities have been cautious over the entire pandemic of letting their athletic teams travel between schools. They are often the first to call something off and the last to let it go ahead again. Their reasoning makes sense, as it's a simple way for the virus to potentially move from one school to another.
That would be another point of discussion between athletic departments and the provinces. While teams such as those in the Q aren't affiliated with larger organizations outside themselves, university teams are made up of students at institutions with thousands of students and staff. This is the argument that potential spread in university athletics will affect more people.
With the OUA pushing back the resumption of competition until later in January, I am expecting something similar in the AUS. The jurisdictions remain the strictest in Canada and with the uncertainty of the virus' spread over the holidays, an extended pause in the season seems imminent.
Every. Single. League. Is. Close.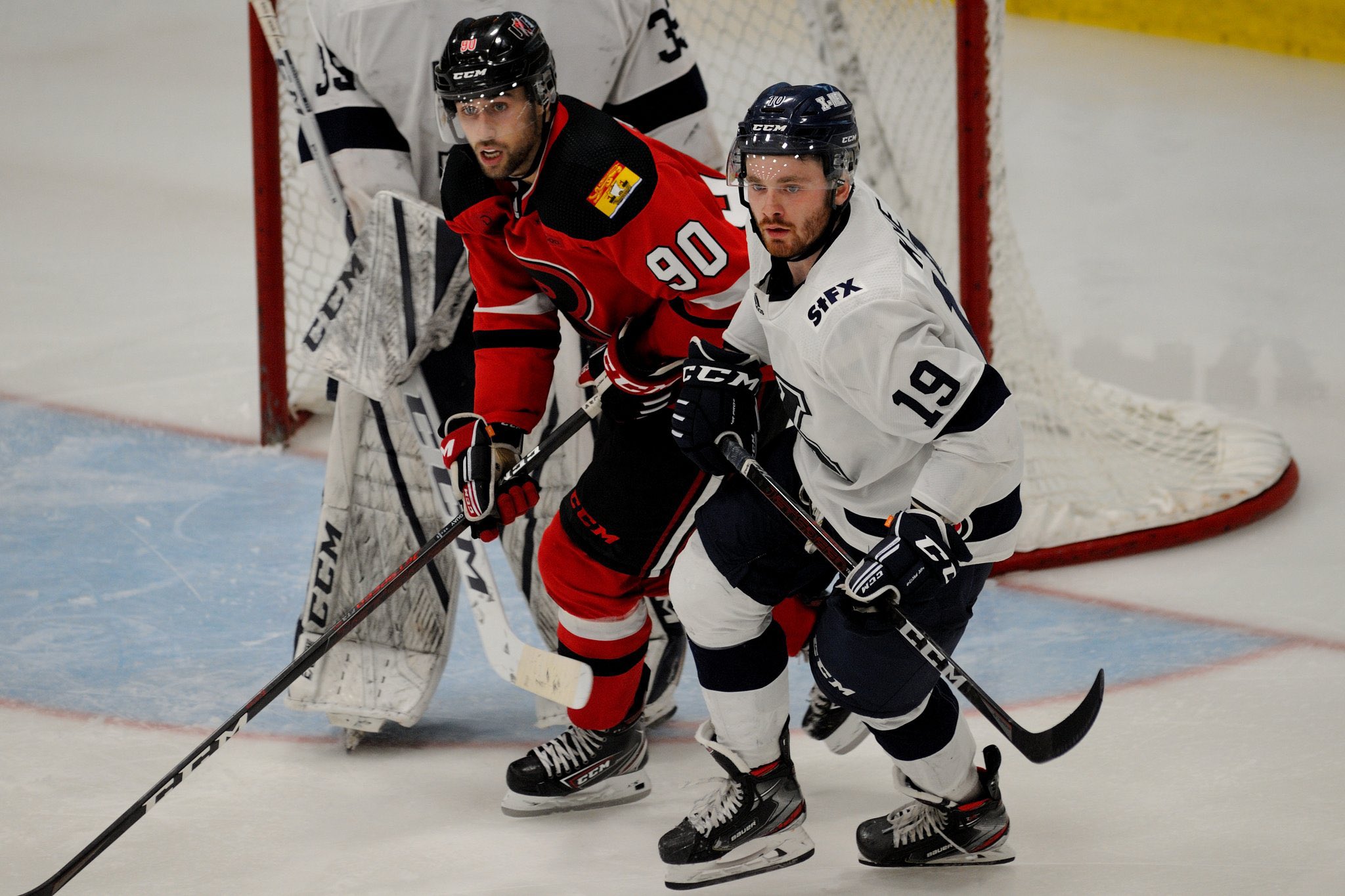 Given how everything's been going health and quality of play-wise this season, it's a shame to face potential play stoppages in the new year.
From the first kickoff to the soccer season until now, there are few teams in any sport you can say will win all of their games uncontested. Some teams, like UNB men's hockey and UPEI women's basketball, are cruising through their seasons. But aside from that, not many teams are far removed from others.
The men's hockey division is going to be cruel for one team. Only six of seven teams make playoffs. Right now, there are only eight points separating third-place Dalhousie and seventh-place Moncton. It was much closer between them for most of the season, but late-season wins from Dal and UPEI extended that gap. UNB and StFX are sitting comfortably at the top. Believe it or not, the Reds clinch a playoff berth with just two more wins.
The exciting race in the women's division is the battle for first. I previously stated there was a "Big Three" in control of the AUS. But national hosts UPEI, highlighted by a win over first-place SMU, have worked themselves into the mix to form a "Fantastic Four" of sorts. UPEI and defending conference champs StFX sit three points back of UNB for second in the standings and five back of the Huskies for first.
Of the eight teams in AUS men's basketball, half of them have 5-4 records. UPEI, UNB and StFX are tied for second place behind U SPORTS finalists Dal with 14 points. SMU has the same win-loss record, but sits with 10 points as they've won fewer 4-point games. Memorial also has 10 points and are holding down the sixth and final spot in the playoff race. Cape Breton is in close pursuit with eight points.
Also with an eight-team league, the women's basketball division also has a four-point spread between its second and fifth-placed teams. While first-place UPEI is miles ahead of its closest opponent in Cape Breton, SMU sits in third with 14 points (two back of the Capers) and Acadia and MUN are tied for fourth (four back of the Capers). Yet again, the race for a bye in the AUS championships is hot, while UNB (eight points) and StFX (six points) contend for the final spot in the tournament.
MVPs by Sport
With AUS and U SPORTS championships just weeks away, I wish I could cover all possible storylines in the conference. Other stories to follow, such as StFX's run to the Mitchell Bowl, recently came to a close. However, with the situation around competition in January becoming increasingly uncertain, I want to have as much fun as I can with one storyline while the season's still ongoing: MVP races.
For each team sport, I chose three MVP nominees midway through their respective campaigns and one frontrunner. Each sport still has a lot of season left, but if the season ended today (pray to the Lord that isn't the case), these are my ballots for each league.
MHKY- Liam Hawel (StFX)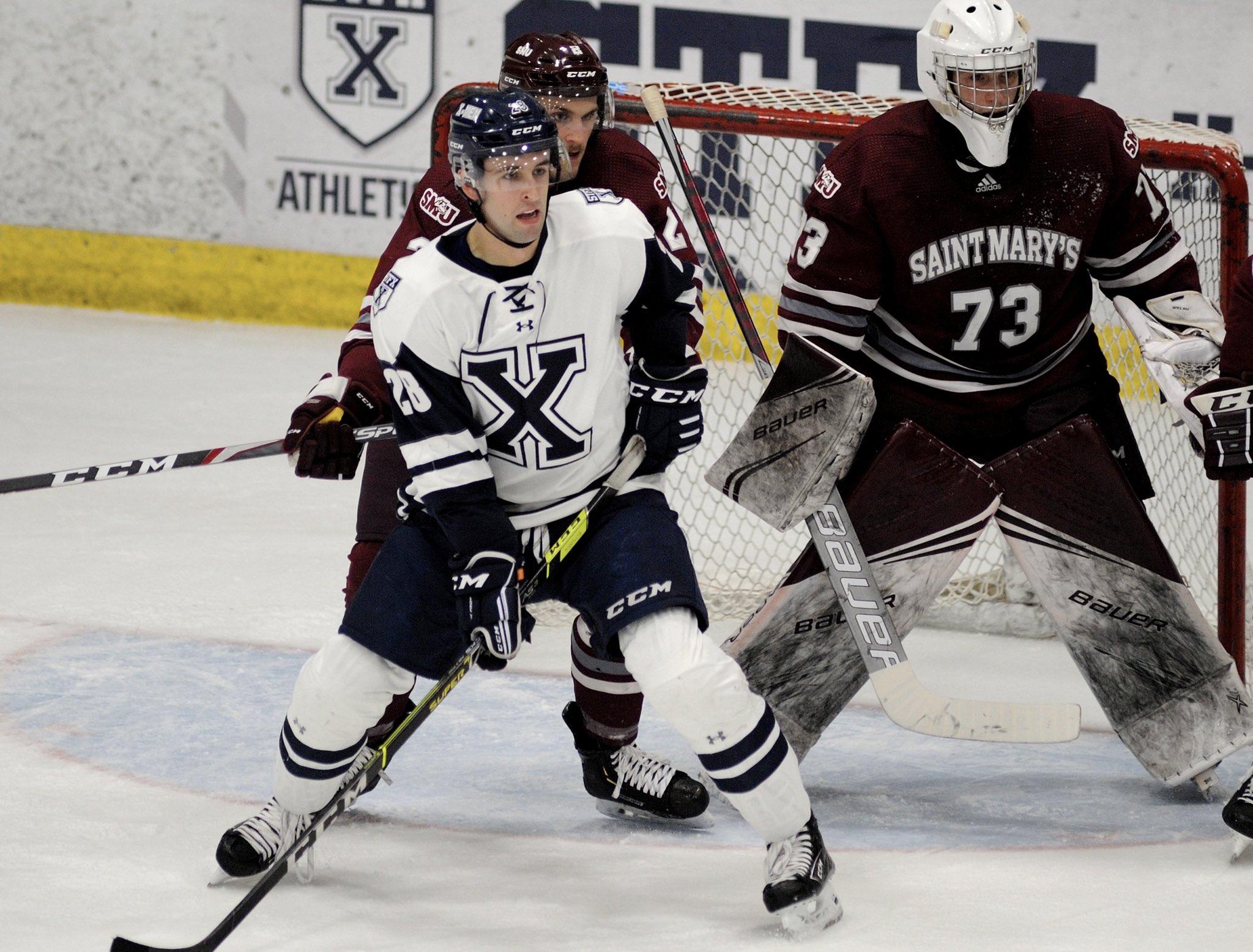 There are few other offensive talents like Hawel in the AUS. While the X-Men knew a challenging year was ahead with a team of mostly new faces, they knew it would still be a successful one with talents like Hawel, Matthew Struthers and Zack Trott in the mix. He is not only a lethal shooter and a conference leader in goals. He's a heads-up puck-mover and also tied for the AUS lead in assists, a skill he likes to show off on power plays with Struthers. With 30 points in 18 games, he's on pace to become the AUS's first 50-point scorer since Philippe Maillet in 2017.
Also in the mix: Derek Gentile (Dal), Owen Headrick (UPEI)
WHKY- Jolena Gillard (UPEI)
In a huge year for U SPORTS championship host UPEI, the Panthers needed an anchor to rely on and lead. That player has been Gillard. The third-year led the conference in scoring at times and sits tied for third in goals at the break, all the more impressive as UPEI doesn't score at the same pace as its counterparts at the top of the standings. Gillard's clutch scoring has arguably been her most crucial contribution to the Panthers this season, scoring a league-high four game-winning goals. Helping her team to a three-game win streak before the holiday break, Gillard is giving her team a chance to go deep in both the AUS and U SPORTS playoffs.
Also in the mix: Shae Demale (SMU), Caroline Pietroski (STU)
MBB- Cole Long (MUN)
The Memorial Sea-Hawks may not have had the start to the season as they would have hoped, but Long's performance has kept them in the running for a playoff berth. Only CBU's Osman Omar has scored more points per game (with an additional game played) while making the fifth-most field goals in the conference to date. Some of his most impressive work has come away from scoring, as he's second in rebounds, fifth in steals and 10th in assists in the AUS. His well-rounded game will be important for a Sea-Hawks team that has shown it can compete with the best of them this season, including a win over first-place Dal in November led by Long's 22 points and 10 rebounds.
Also in the mix: Osman Omar (CBU), Elijah Miller (UPEI)
WBB- Jenna Mae Ellsworth (UPEI)
Ellsworth was the favourite for AUS MVP before the season and remains the frontrunner at the break. She is again leading the Panthers to AUS dominance and has earned high respect across the country for it. Ellsworth is at or near the top of most major scoring categories, sometimes by wide margins. She's the only player shooting above 50 per cent from three-point range this season and is essentially tied with CBU's Kiyara Letlow in points-per-game. Her 3.3 assists per game total is fifth in the conference while her steals per game is sixth. Ellsworth suffered an injury late in the fall, so her team's success will lean a lot on her recovery in the new year.
Also in the mix: Kiyara Letlow (CBU), Jayda Veinot (ACA)
WVB- Taylor Collombin (ACA)
The battle of AUS outside hitters has been tight in terms of kills and points except for one player: Collombin. Her 4.2 kills per set and 4.9 points per set are miles ahead of everyone else; Dal's Julie Moore is the next closest in those categories with 3.5 kills per set and 4.0 points per set. She's been involved tremendously in defending too. Her 122 digs are the conference's fifth-most and her 10 solo bocks are the AUS's fourth-highest. Few other players are even near Collombin's level of play midway through 2021-22 in what has been a massive season so far for the Acadia Axewomen.
Also in the mix: Julie Moore (Dal), Jakobie Friesen (SMU)