Vancouver, BC- Brandon Robinson picks up a stick, cuts into space and fires a quick shot into the back of the net. It's a sequence that transcends multiple different sports, but for him, it's reminiscent of a goal he scored playing with the National Lacrosse League's Halifax Thunderbirds.
That's on the floor, but it's also something he can do on the ice.
Robinson has been balancing two stick-based sports; lacrosse and hockey throughout his life, and he's played both at an elite level. The 24-year-old played five years in the Ontario Hockey League, before spending parts of three seasons with the Laurier University Golden Hawks. In his final year with Laurier, he had the chance to play box-lacrosse in the NLL, the highest level of the sport.
Multi-sport athletes are becoming rarer with every passing year, but for Robinson, he's had no problem balancing the two. When he had the chance to play pro lacrosse in 2018, it was too good an offer to pass up, so he left Laurier to play for the Rochester Knighthawks, and stayed with the team through their 2019-20 Halifax relocation.
After a year-plus removed from U SPORTS hockey, Robinson is returning to the Canadian collegiate game in the same city as before, but he'll be on a new team. Rather than suiting up for Laurier, he's headed to the Waterloo Warriors for his final two years of eligibility. When he hits the ice with the Warriors, he'll become one of the few players to play for three teams in the same city, the Rangers of the OHL, and the two universities.
"I wanted to come back to fish my degree, and Laurier didn't seem like the right place anymore," said Robinson to 49 Sports. "Waterloo made a great offer and I love what they have, I love the city, so it felt right to join the Warriors."
Making the transition from schools isn't a big one, but the transition back-and-forth from sports is intriguing. "The stick skills and general fitness are pretty similar. Of course in lacrosse, you're running, there's no gliding, so that makes it a bit tougher, but either sport is almost like riding a bike, it's hard to forget."
Initially, his commitment to the Warriors made complete sense. It was thought that his time with the Halifax NLL franchise was done, and that lacrosse was something he may revisit in the future. It turns out everyone was wrong. On July 14, Robinson signed a one-year contract extension with Halifax, effectively committing him to both the NLL and U SPORTS.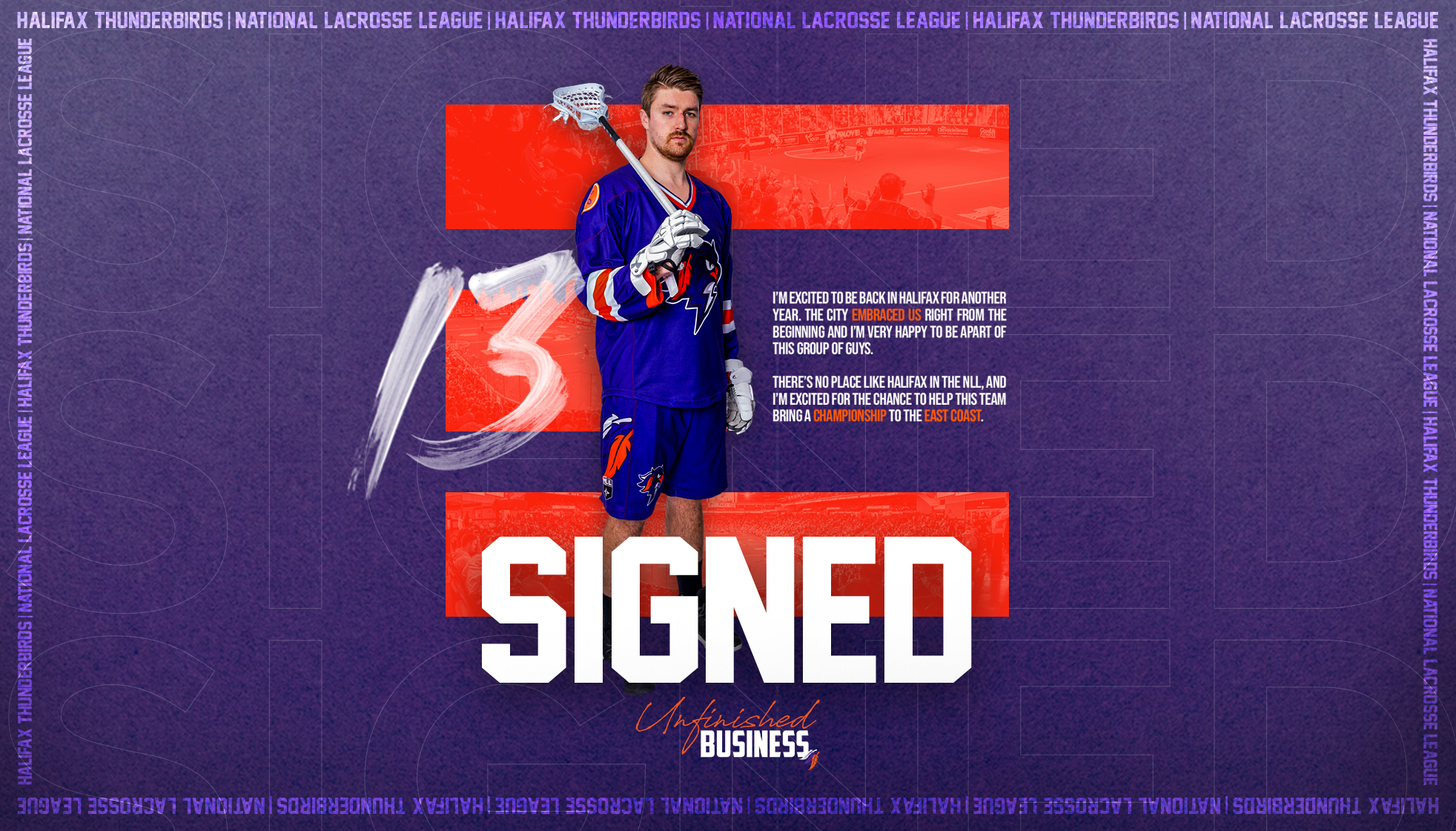 In a regular, COVID-19-less year, it would be nearly possible to participate in both seasons. As Robinson describes, theres an understanding from both sides, and he could participate in the NLL for roughly half of the season, while continuing to be a regular face for the Warriors.
U SPORTS barely plays in December, and that's when the NLL starts. The dual-sport athlete could potentially play the beginning and end of the NLL season, putting hockey in between.
Although he can participate in both sports, his ideal plan would need buy-in from all parties, however, for 2020-21, everything is in flux. "I would love to do both at the same time, I love Waterloo, I loved Halifax this year, so to keep playing both as long as I can would be fantastic."
The atmosphere surrounding pro lacrosse compared to U SPORTS hockey is very different, but for Robinson, he thinks it's helped him improve at both sports.
"It takes a lot more self-discipline to play [NLL] lacrosse. You're not at the rink every day, you're only practicing once a week and playing on the weekend, so t's up to you to make sure to stay fit." Compare that to U SPORTS hockey, where being on the ice five days a week alongside your teammates is the norm.
Day-to-day, not much is different for the Pickering, ON native; "Whichever sport, it comes down to working harder and getting better every day. What I've learned from lacrosse directly translates to hockey, and it goes the other way too."
While hockey and lacrosse have their differences, Brandon Robinson is happy whenever he's got a stick in his hands. With U SPORTS postponed until at least Jan. 1, and the NLL possibly starting as late as March, there's no certainty around anything for the coming year, but whatever the case is, Robinson is always ready to help his team, and at 24, he's hoping to continue doing so for much longer.