Toronto, ON- While the COVID-19 pandemic has brought on a new challenge for women's hockey to tackle, it's also presented its hardships to the league's newest team and its first based in Canada. With the Six not playing at Canlan Ice Sports as a result of the government regulations, the league will conduct their sixth season in the form of a bubble in Lake Placid, New York.
As that creates roadblocks for players and staff, the Toronto Six are among those affected with Gary Soper unable to take time off work. As such, the assistant coach, despite skating with the team, has stepped down for the season. Acting quickly to fill the vacant coaching position, the hockey club announced on Thursday that he's been replaced by Lisa Haley from Ryerson.
The Puck Authority/49 Sports reported that this was the case on November 26th. Joining the NWHL franchise, Haley expands her venture in pro hockey, as she's also the coach of the Hungarian National Team. She was named by the Hungarian Ice Hockey Federation ahead of the 2021 Women's World Championships.
Haley, who hails from Nova Scotia, has been the bench boss of the Ryerson Rams women's team since joining the program back in 2011. Since then, between Team Canada and U SPORTS, the former SMU Huskies coach captured gold at the 2014 Sochi Olympics. Prior to that, she collected two silvers at the Women's World Championships and U-18 World Junior Championships.
While she did that with the Canadian National Team, Haley is looking to continue that in Halifax and Truro should the tournament be played. "Lisa's hockey mind is incredible and she is an amazing addition to the Six organization," said Digit Murphy, Head Coach and President of the Toronto Six. "It is very rare that two women of our experience get to work side by side toward a common goal in women's sports. I am grateful for her commitment to our program and our goal of winning an Isobel Cup."
As Haley joins the organization, she brings over 20 years of both international and university coaching experience. In her fourth year with the Ryerson Rams, Haley led them to their inaugural playoff appearance along with a record of 13-10-1. Among her accomplishments at Ryerson, Haley led them in 2018-19 to a program record of 15-8-1.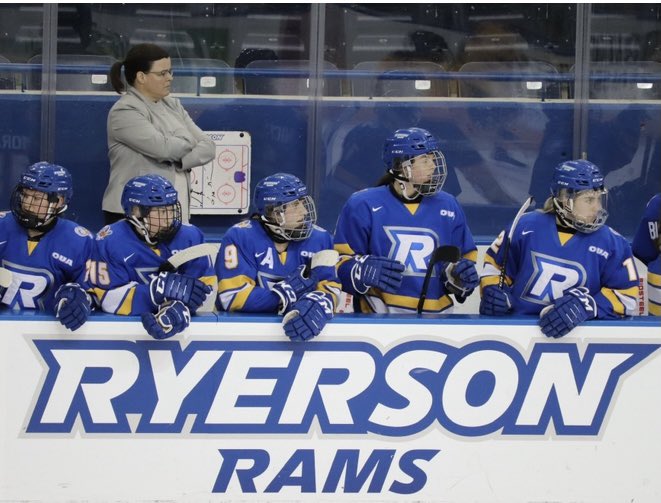 In the same year, she helped them win their first playoff series while leading the conference in a number of offensive categories. While with the St. Mary's Huskies, Haley earned four AUS titles, having won over 68 percent of her games.
In a statement from Toronto's newest hire, she said on Thursday of the new opportunity, "I love being a part of firsts and embrace exciting new challenges. I was drawn by the opportunity to work with influential female leaders with high ambitions for the Six and look forward to achieving our lofty goals in Lake Placid in January. Though COVID-19 has changed what the season will look like, the short-term, pressure-packed format is a challenge I am familiar with from my time with Hockey Canada and I look forward to tackling it again."
Despite the fact that Gary Soper can't make it, he spoke very highly of her long-lasting impact. "Lisa Haley coming onboard brings a wealth of experience to the Six. From her role as Head Coach with Ryerson and her Hockey Canada experience in the U18 program, the organization will benefit with her involvement."
Cover photo: Christian Bender/Ryerson Rams