TORONTO, ON – It was an exciting week of firsts in the CEBL this week, as the league's playoff picture began to take shape. The Edmonton Stingers suffered their first loss of the season at the hands of the Ottawa BlackJacks, while the Saskatchewan Rattlers defied the pundits and captured their first win of 2021 with an Elam Ending thriller in Guelph, beating the Nighthawks 86-83. With such an exciting week in the league, you just know there were plenty of U SPORTS Names Making Noise, so let's get straight into it.
#1: Terry Thomas, F, Guelph Nighthawks (StFX 2010-2013, Ottawa 2013-2014)
Terry Thomas wasted no time in his return to the CEBL. After missing the 2020 season, the former CEBL champion, who won the inaugural season with Saskatchewan in 2019, has returned and made an immediate impact on the Nighthawks. The former Second Team All-Canadian had his best game on Thursday night against his old team, as the small forward put up 17 points on 7/11 shooting in a tight loss, while also pulling down 10 rebounds. "Terry's a vet," said Nighthawks head coach Charles Kissi after that Thursday game. "He's played a lot of professional basketball, and that's what you expect from guys who are high level". With the Nighthawks battling to hang on to the league's final playoff spot, coach Kissi and the rest of Guelph will be looking to Thomas to bring both his championship experience and his high level of skill to the team the rest of the way.
#2: Jean-Victor Mukama, F, Hamilton Honey Badgers (Rams, 2013-2019)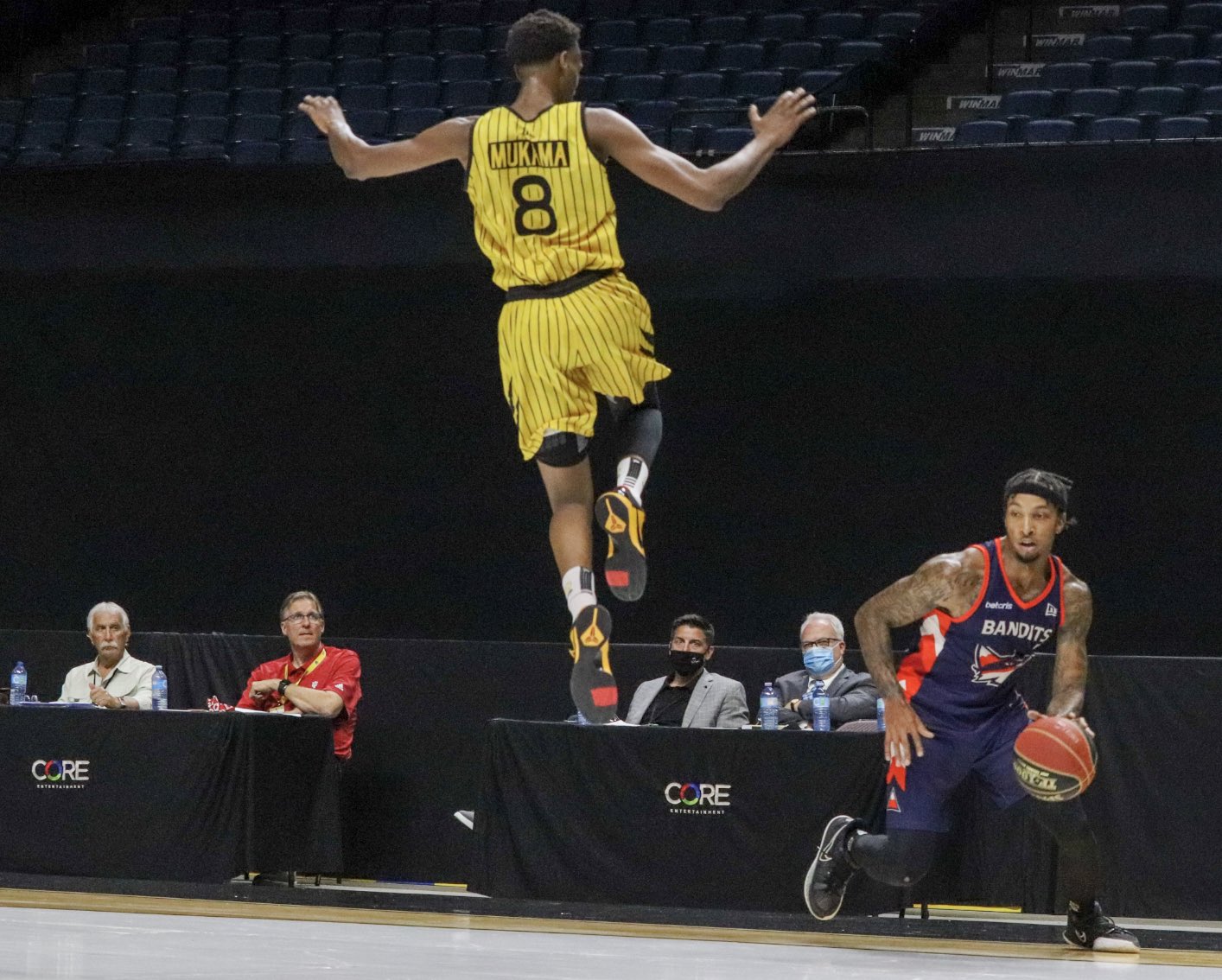 It's been a bit of a stop and go year for the hometown hero Mukama so far in his second season with the Hamilton Honey Badgers, but the Hamilton native has been heating up lately, and as a result has played his way into the second spot on this list. The former Rams star scored 16 points in each of the Honey Badgers' last two wins, the latter game a big victory against their fellow championship contenders in the Fraser Valley Bandits. Mukama scored his 16 points on just 8 shots against the Bandits, adding 7 rebounds as well. For the year the former OUA First Team All-Star is averaging 10.6 points and 7 rebounds per game, but he's proven recently that he can hit heights much higher than that.
#3: Philip Scrubb, G, Niagara River Lions (Carleton, 2010-2015)
The younger Scrubb brother has only played one game for the River Lions since he was activated, but this is an entry for the future. Scrubb, regarded by some as perhaps the greatest men's player U SPORTS has ever produced, is poised to once again be a star in the CEBL. The three time CIS Player of the Year and five time National Champion averaged 19 points per game in a short run for the Ottawa BlackJacks in 2020, and also had a great season in the European Basketball Champion's League, averaging 18.4 points and 4.4 assists per game for his French team, Limoges CSP. Scrubb may have scored just 3 points in his first game back in the CEBL, but no one who knows what he can do is counting him out the rest of the way. Look for a very quick rise back to superstardom for the 28-year-old Vancouver native.
#4: Nervens Demosthene, G, Saskatchewan Rattlers (Bishop's, 2017-Present)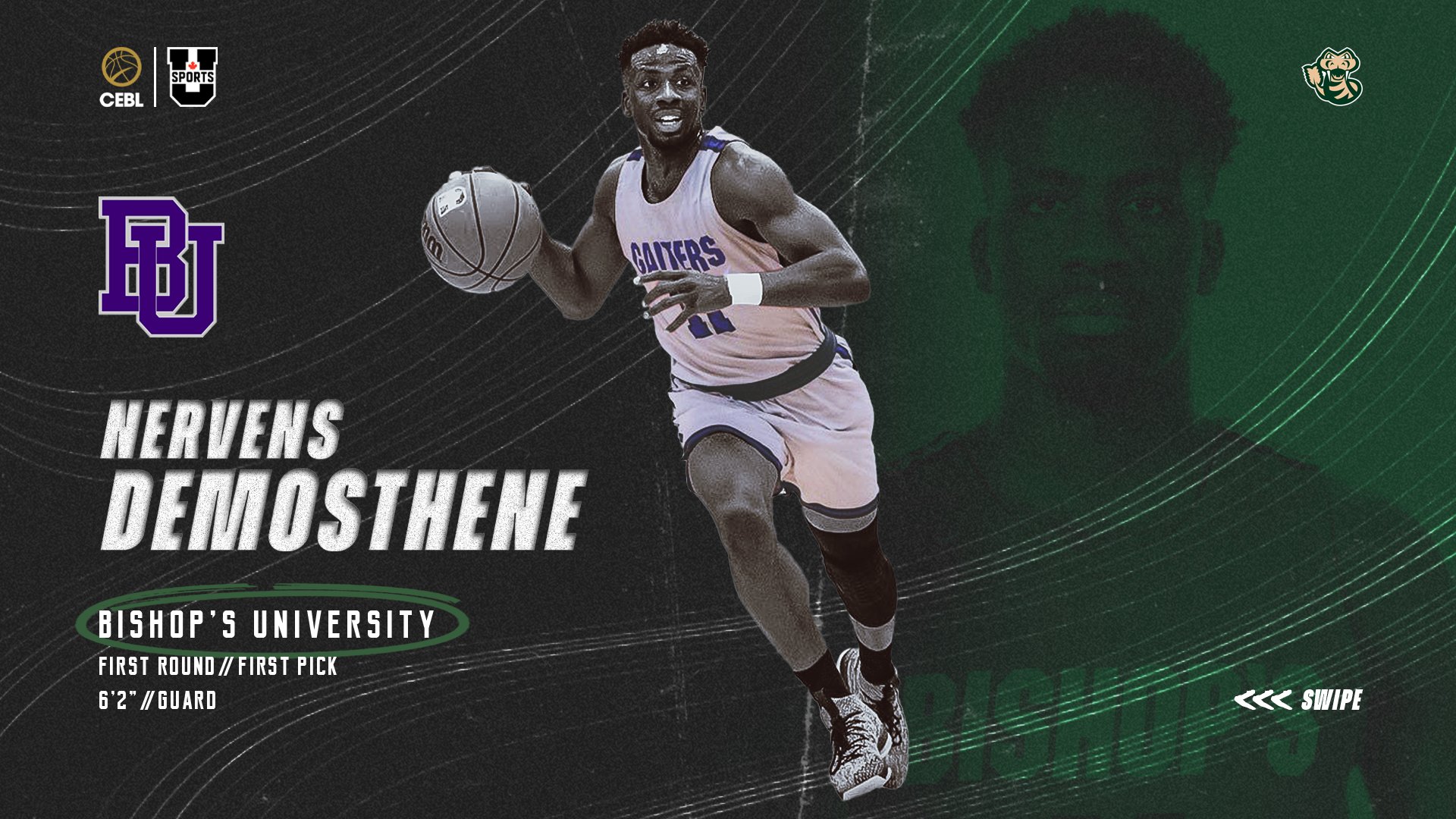 With their first win on Thursday and now a player securing rare back to back Names Making Noise honours, it seems like everything is finally going the way of the Saskatchewan Rattlers. The #1 pick in this year's U SPORTS Draft, Demosthene has seemingly put it all together recently, and the results are paying dividends for his Saskatchewan Rattlers. The reigning RSEQ champion with the Bishop's University Gaiters, Demosthene put up two of his best CEBL games in the Rattlers' last two outings, following up a 14 point performance against the River Lions with 18 points, 4 assists, and 4 steals in Saskatchewan's win against the Guelph Nighthawks.
Demosthene has also continued to improve in an area regular readers will recognize as a big focus of his this summer – the three point shot. "We're a team who wants to push the tempo and shoot a lot of threes," said Rattlers interim head coach Conor Dow after the win in Guelph. "With Nervens in particular, his form isn't bad and in practice he makes shots. For me, it was in between the ears. So just giving him the confidence of saying 'when you see the rim, you shoot that'." With the Rattlers looking to put together a late season rally to catch the Nighthawks for the final playoff spot, Demosthene's defence and scoring touch will be crucial for the first ever CEBL champions.
#5: Lloyd Pandi, G, Niagara River Lions (Carleton, 2018-Present)
Pandi has had an up and down run in his first season with the Niagara River Lions, after a strong rookie CEBL showing with the Ottawa BlackJacks in the 2020 bubble, but he showed flashes of his all-around game over the past week in a pair of Niagara victories. Pandi didn't put up a ton of points coming off the bench in a win against the Hamilton Honey Badgers but he added 10 rebounds and 5 assists, showing off his improved vision as he transitions to more of a ball handling role. Pandi returned to the starting lineup against Saskatchewan and showed more of his efficient scoring, as he put up 13 points on just 7 shots, while still adding 3 assists and 2 steals. Although Pandi has not yet blossomed into a professional-level star, the young Raven's development is still going strong, and he'll be looking to contribute to championships for both Niagara and Carleton going forward.