TORONTO, ON – The Tokyo 2020 Olympics are well underway in Japan, and current, former and incoming U SPORTS student-athletes are right in the thick of it all.
While no fans fill the arenas and stadiums at the XXXII Olympiad, the special Olympic moments are still happening, and athletes continue to make headlines worldwide. These Games are different in every aspect, but the stories, grace and power of the world's largest multisport event remain ever-present.
With a delegation of over 370 athletes, Canada could set a record for the most medals won at an Olympics. Nearly a third of the Canadian Olympic team consists of athletes with direct connections to U SPORTS, many of whom are in medal conversations.
With the games in full swing, let's get you caught up with the U SPORTS student-athlete connections in Tokyo.
Getting started with a swimming silver
Canada opened up its medal haul with a silver in the women's 4x100m relay, and two U SPORTS student-athletes picked up medals. Calgary Dinos/U of Toronto Varsity Blue swimmer Rebecca Smith and UBC's Kayla Sanchez helped Canada to the silver medal, defeating the USA by less than half a second.
"Oh my goodness, I was screaming so loud. Penny [Oleksiak] finished so great, and I'm just so proud to be a part of this team and swim with these girls," Smith said to the CBC post-race.
The Canadian women's 4×100 relay team won a bronze medal in Rio in 2016, which launched a six medal summer for Canada's swimmers. However, with the medal's colour changed, there are hopes that Canada's swimmers can reach even greater heights.
Ellie Black hops into gymnastics in Tokyo
A former FISU athlete from Dalhousie, Ellie Black and the Canadian artistic gymnastics started with qualifying events at the Ariake Gymnastics Centre.
She placed 6th in the beam competition, 9th in the vault, 20th in the individual all-around and top-40 in the floor routine and uneven bars. With her results, Black will compete in the beam and all-around finals.
The artistic gymnastics finals begin on July 27, with the Team Event kicking off the action. Black is joined by Shallon Olsen, Ava Stewart and Brooklyn Moors in the Team Event, and the group could be in contention for a medal.
Toronto Varsity Blues badminton shows well for Canada
Michelle Li never represented Canada at a FISU Universiade, but the former U of T Varsity Blue was an OUA star during her time in Toronto. Making her Tokyo debut, Li began her third Olympics with a dominant win over Guatemalala's Nikté Sotomayor.
She moves onto the next match of pool play, which is tentatively scheduled for July 27.
Doubles badminton proved to be one of the day's most exciting events, as the Canadian pair of U of T alumnus Rachel Honderich and partner Kristen Tsai took third-ranked Japan to the edge but fell just short (21-14, 19-21, 18-21).
Olympic records and disappointment in the evening swim session
A former U of T Varsity Blue, Kylie Masse, got things started in the Tokyo evening swim session. In her first 100m backstroke heat, the OUA champion set an Olympic record time and won her heat.
However, the record did not last long as Regan Smith and Kaylee McKeown swam under Masse's time.
Despite Masse's Olympic Record lasting less than a minute, she qualified for the women's 100m backstroke semi-finals and will have a chance at a medal. The women's 100m semi-final is on Sunday in Canada, starting at 10:25 pm ET.
Kelsey Wog (University of Manitoba), the 2020 Female U SPORTS Athlete of the Year, did not live up to her expectations, failing to qualify for the semi-final, despite impressing at the Canadian Olympic Trials earlier in the year.
UBC's Markus Thormeyer failed to advance to the semi-finals in the men's 100m backstroke.
Although the Canadian men struggled individually, the 4x100m relay team featuring UBC's Brent Hayden and Yuri Kisil, Toronto's Ruslan Gaziev and Josh Liendo qualified for the Olympic final.
Hayden led the Canadian 4×100 relay team, making his return to Olympic competition for the first time since winning a bronze medal at London 2012.
Ottawa's Caleb Agada stars for Nigeria
Before the Olympics, former uOttawa Gee-Gee Caleb Agada scored 17 points against Team USA, as his Nigerian team took down the American powerhouse in an exhibition match.
Playing in a competitive match against Australia on Sunday, Agada scored three points and played over 13 minutes in Nigeria's 84-67 loss. The former Hamilton Honey Badger and Nigeria play again on Tuesday at 9:00 pm ET, facing Germany.
Not U SPORTS, but…
University of Waterloo alumnus Mandy Bujold made international headlines with her fight to get to Tokyo 2020. The IOC initially barred her from competing, as she was pregnant during the qualification period. Bujold took on the IOC in the Court of Arbitration for Sport and earned herself the right to compete in Tokyo.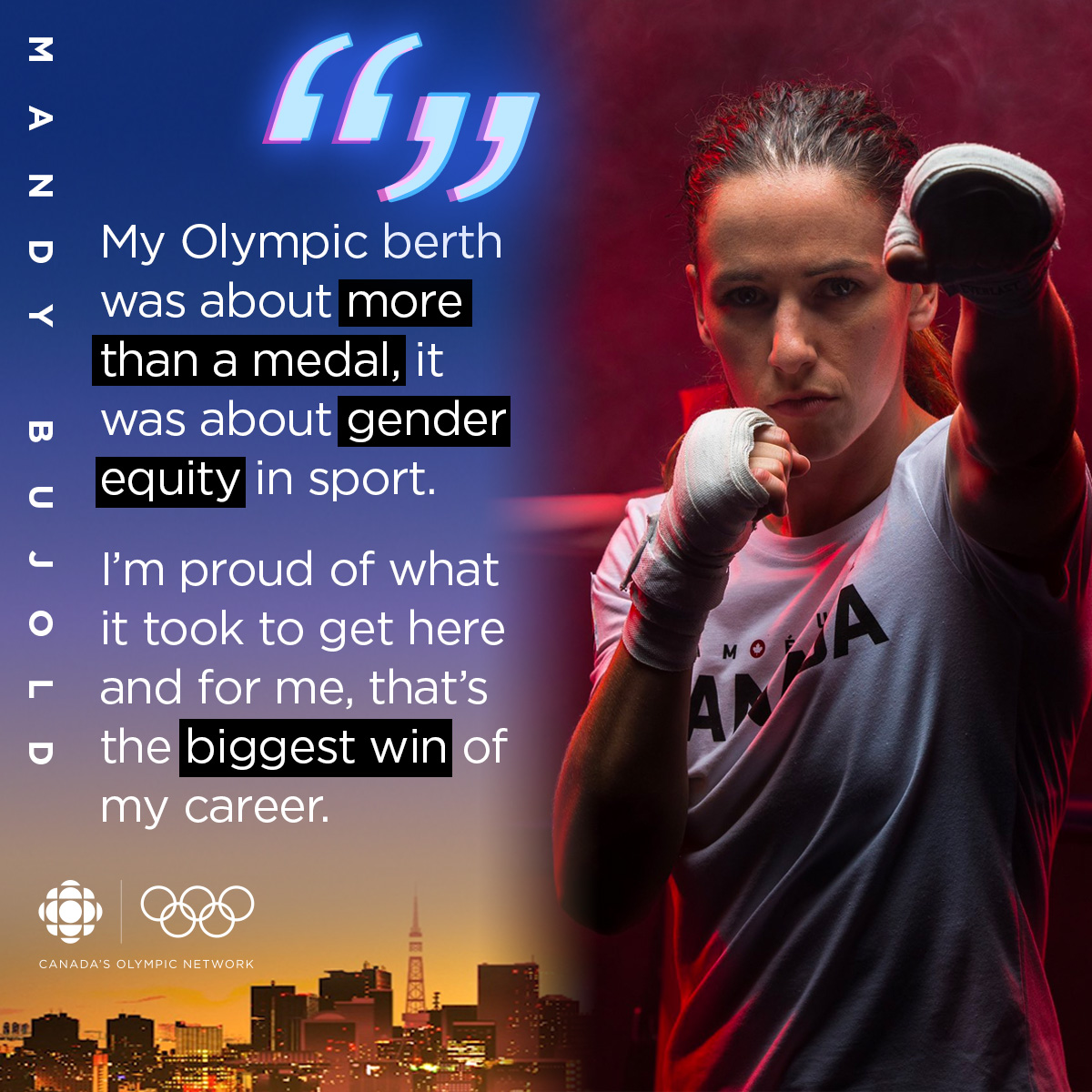 Although Bujold fell in her first Olympic bout and wil leave Tokyo earlier than expected, she won the more significant battle, paving the way for fair qualification processes for those who decide to have a family.
"I think I'm going to make it easier for other women moving forward. There's a lot of women in these Olympics who are mothers and Olympians, and they're at the top of their game," Bujold said. "I think that's ok; it's good to show your kids what they can continue to do even though they have a family. So, I think we're setting the stage for the next generation to come."
Sunday Night/Monday Morning Lookahead: Women's basketball (4:00 am ET, Monday)
The Canadian women's basketball team begin their quest for gold early Monday morning in Canada. While only one player, Nayo Raincock-Ekunwe (SFU), from a Canadian university, features in the squad, the coaching staff is one-hundred percent U SPORTS.
Head Coach Lisa Thomadis was a three-time OUA all-star with McMaster before working on the sidelines as an Assistant Coach for two seasons. She is now the full-time Head Coach with the Saskatchewan Huskies while also running the show for the Canadian women's program.
Canada Basketball named X University Rams Head Coach Carly Clarke and former Acadia Head Coach as assistants to Thomadis.
For a full list of U SPORTS and FISU Canada student-athletes, CLICK HERE.