Toronto, ON – As we kick off the 2020-2021 school year, major professional sports like the NHL and NBA continue to play in their Stephen King, "Under the Dome" style bubbles. I cannot help but go on Twitter and see many people yearning for the time (hopefully at some point next year) when we will be allowed to gather together at sporting events again.
It makes sense; if I wanted to wax poetic for the next few hundred words, I could say that being at sporting events brings people together and boost morale, but if you are reading this, you are already one of the people who at least partially want to get to go back one day, I know I am.
This brings me to how we tie this into U SPORTS.
In theory, university sport should have generous in-person fan support; it is an opportunity for university students to do probably their two favourite things.
1. Drink
2. Drink with other people who are also drinking
For some reason, though, U SPORTS athletics struggles to attract even modest crowds. There are some obvious outliers, the Panda Game in football between Carleton and Ottawa at TD Place Stadium, the Crowchild Classic at the Scotiabank Saddledome in Calgary, AB between the Dinos and the Mount Royal Cougars stick out. Most games in homecoming week draw large crowds. Lakehead Hockey in the OUA and UNB Hockey in the AUS are pillars of hockey attendance. Beyond those examples, though, many U SPORTS teams struggle to fill the seats of their stadiums, arenas and courts.
So here's what we are doing today. Let's take an imaginary walk together.
Let's imagine there is a university student,
They are on campus because COVID-19 is over (oh, what a beautiful day that will be). They have finished class on a Friday afternoon after a long week. They meet up with their friends and are trying to decide what to do with their Friday night when one friend off-handedly suggests going to see the University varsity team play.
Now together, we're going to walk through all of the different justifications our university students might have for not wanting to watch their school play in person, and we are going to debunk them all.
Lack of marketing of the team
As our student thinks about the idea, they ask themself, "are any sports even going on right now?" Suddenly one friend turns and says, "Hey everyone, come look at this," the group walks over to find a poster on the wall saying
BIG GAME AGAINST RIVAL SCHOOL TONIGHT AT 7:00 PM
They have their answer
This one is a fair argument. A lot of students say, "If the athletic program marketed itself better, I would go." I am not in any U SPORTS program's marketing team, but an excellent thread that sums up the difficulty of investing in marketing U SPORTS teams came from Megan Kurcwal, formerly of the Calgary Dinos, back in May.
So this is not so much a "de-bunking" of this reasoning as it is a "cut U SPORTS marketing people some slack they are trying their best-ing."
They don't like or understand sports
Now the friends know a game is happening and talking to each other, they realize that none of them had gone to a varsity athletics game before. So the friends all say this could be a fun way to spend their Friday night. Our student isn't sold, though, and ponders a way to get out of going.
They have a reason
They turn to their friend and say, "Do any of us even know how this sport works?"
The friends look around at each other and realize that none have either played or watched this sport before.
I can empathize with this one; if you don't like sports or don't understand the sport, it can be challenging to want to make an event out of spending 2+ hours watching it.
At the same time, though, that's where the community aspect of it comes into play. When the crowds are packed at homecoming or sometimes O-Week, those people aren't there to watch the sport. Well, some of them are, but a majority of them are there because they want to get an opportunity to hang out with their friends and potentially meet new people."
They don't like losing or they don't like watching their team lose.
So the friends talk about it and decide that even though they haven't played or watched this sport before, going to the game can still be fun.
Mostly as an opportunity to drink, but also to get to hang out together.
Our student still isn't convinced, though and tries another angle "Is our school even any good against Rival School at this sport?"
Each friend ponders that question, and one by one, each vaguely recalls having seen something on Instagram a few weeks back about how Rival School had beaten their school by a significant margin.
Our student says what they think should be obvious, "I don't want to go spend my night watching the team lose at something, that's boring."
If this were UNB hockey or Carleton basketball, the students would not have to worry about watching a loss because I don't believe that is possible. For any other school, though, the beauty of it is there is so much parity to U SPORTS that for the most part, it is impossible to predict what could happen night in and night out.
Just this past year, the Western Mustangs finished in 8th in OUA West Hockey with a below .500 record before storming through the playoffs to a berth in the U SPORTS National Championships. Predicting what can happen in U SPORTS outside of a few dynasties is indeed next to impossible.
If it's on TV, it's easier to watch from home with a group of friends.
So the friends think about it and decide that even though their team might lose, they still want to go. They had just talked about in stats class that day that nothing is impossible unless the probability is 0, so who knows? Maybe something crazy could happen?
Our student is still not game and tries a new tactic saying, "You know I'm a little worn out; if all we want to do is hang out, then why don't we watch it on TV?"
The short answer is it isn't on TV. I get this logic inherently, but U SPORTS (save for a few marquee events) is only available on streaming services like OUA.tv, or cw.yartv.com or usports.live for championship tournaments.
Now I love OUA.tv, I produce Ryerson Rams broadcasts for OUA.tv, but we aren't talking about me; we are talking trying to get a new university student invested in U SPORTS.
If you want to figure out how to log into those services, connect your device to a TV and ensure your internet is good enough to stream a game with your friends, then by all means. Simultaneously, would I be wrong in saying it would probably be easier for you to get out of your dorm and walk to the stadium/arena for the game in person?
I feel like I would be right.
Don't want to pay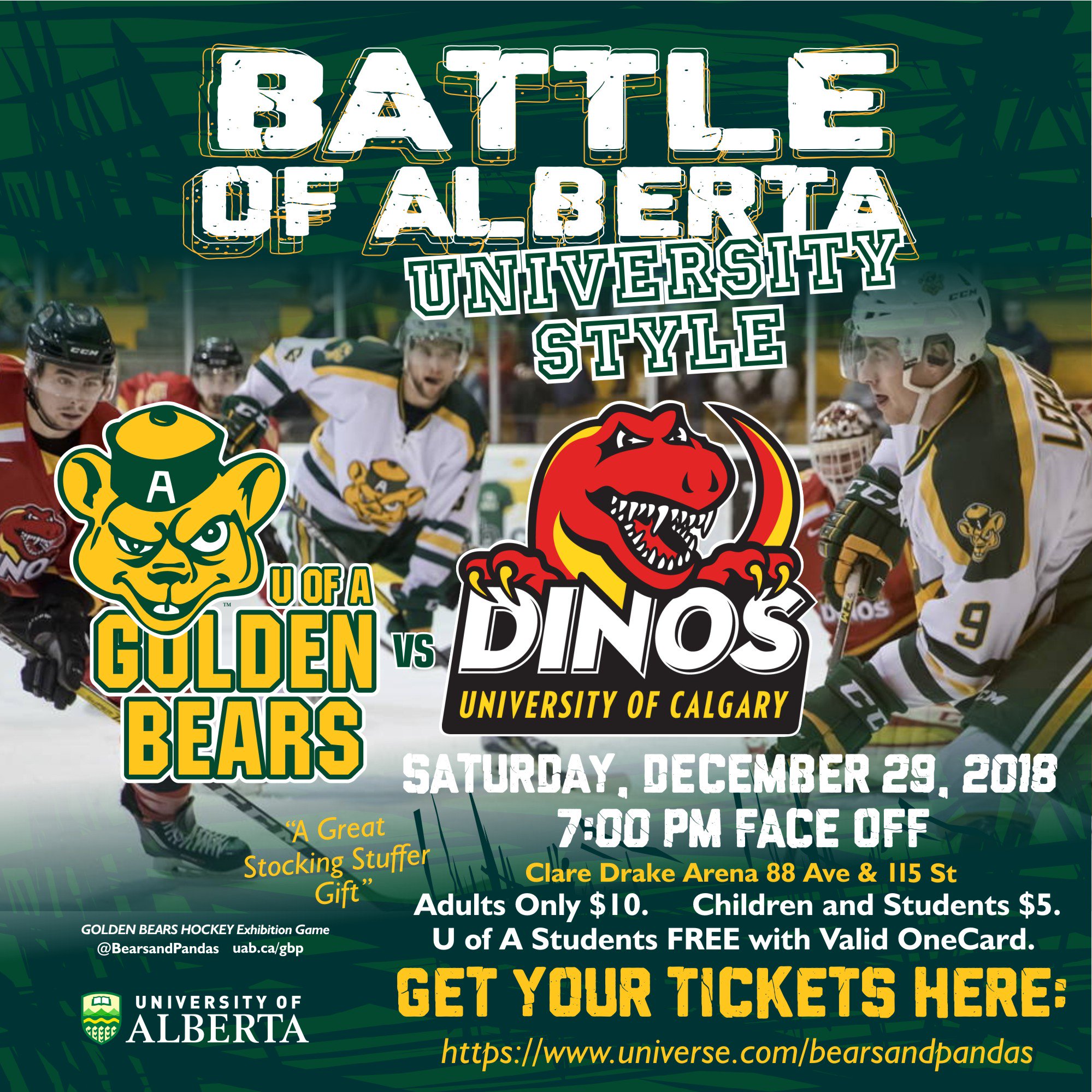 The friends admit that it could be cool to watch the game on TV, but none of them are sure how to find it. They also point out that they think watching the game in person the first time would be a much more fun experience.
Our student, now scrambling to come up with an idea, pulls out their wallet and makes a spectacle showing that it is empty. "Sorry everyone," they say, "I don't have the money for tickets."
One friend turns to our student and says, "You do know it's free with your student card, right?"
Perplexed, the student turns around and looks back at the sign, where they see
ALL STUDENTS FREE WITH VALID STUDENT CARD
This is dependent on the school as a few athletic programs do charge students a small ticket fee for some sports, but for a lot of programs, if you go to that school, you need to just swipe your student card to get into the game.
That's it
You have to put in zero effort to pay to get into a U SPORTS game if you go to the University.
So long as you have money for drinks and money for a way to get home if you aren't walking (no drinking and driving, but you already knew that), then that's all you need.
End Result
Having exhausted all of their potential reasons not to go, our student resigns themself to the fact going to the U SPORTS game is how they are going to spend their Friday night.
The University student is a little miffed as they walk up to the gate and see a Ticket Taker they think they saw in Chemistry class once. The ticket taker scans their student card, and as they walk in, they realize the arena/stadium looks much more prominent on the inside instead of passing it on the way to class.
The student grabs a beer and finds a seat with their friends just as the game begins. As the game gets going, something happens. The student feels themself drawn into the excitement. The crowd for this Friday night has some energy, and each big play by the home school draws enormous cheers from the student section supporters.
Our student can feel the excitement building as the game remains close right to the end. Late in the game, a bad call goes against the home team, and our student joins the crowd in a chorus of boos (despite admittedly not knowing what they were booing about)
As the game nears, the last moments still deadlocked, suddenly, the home team makes a great play! The home team has beaten the clock and defeated their rival school! As the game ends, the student and their friends continue to cheer as the home team takes a moment to acknowledge the student fans who came out for their Friday night.
As our student and their friends exit the game into the cool fall air, they are beaming.
They might not entirely understand how their team won, but all that matters is they did, and the friends got to spend a Friday night hanging out and having fun.
Overall, COVID-19 has put significant challenges on the future of attending live sports. So for university students who are on Twitter longing for NHL and NBA and NFL teams to begin allowing fans back through their doors when that happens, they should also look at giving a chance at watching their school to try to create a new experience and potentially become a new fan.
Cover Photo: UBC Properties